Learning Experience Video & Graphic Designer
Apply
Position Purpose
The Learning Experience Video & Graphic Designer is charged with taking often complex, written instructions and reimagining them into easy-to-understand training videos, graphics, and visual learning instructions. The first focus area for this position will be in product manufacturing facilities to make learning solutions simpler, more visual, more accessible and ultimately more effective for team members. This role is open to a remote worker, otherwise will reside at our Headquarters location in Minneapolis, Minnesota.
Primary Responsibilities
Works with business partners, training team and subject matter experts to determine if/how training can be a solution, obtains information to create learning objectives and actual training
Creates training solutions based on learning objectives, instructional design methodologies and in a style that exemplifies Sleep Number's brand personality and standards
Architects training (graphical solutions and short videos) to be delivered via the most effective method to support the unique needs of the learner and business
Performs the requisite activities to create effective training through a graphical and/or video approach with minimal use of written or spoken language: planning, storyboarding, script writing, recording, editing, producing (with support from training team)
Performs videography activities: equipment selection, camera operation, lighting, sound, etc.
Performs video editing activities: graphics, animation, music, etc. to produce finished videos
Provides still photography and basic instructional writing services when a visual job aid may be warranted instead of or in addition to a training video
Revises and edits learning solutions based on subject matter expert reviews and peer feedback for accuracy and continuous improvement
Ensures adherence to Sleep Number policies, safety standards and legal requirements
Manages project timelines and coordinates with others to meet project deliverables
Position Requirements
BA/BS degree in design, video editing, graphic arts, adult education or equivalent work experience
3-5 years experience in instructional design, preferably within manufacturing, field services, installation, or other technical industry
Intermediate skill level in training video planning, storyboarding, script writing, recording, editing
Proven track record (3+ years) of designing and developing graphical learning solutions used to train team members
Proficient in graphic arts, videography and photography (equipment selection, camera operation, lighting, sound, etc.)
Proficient in graphic design and video editing (graphics, animation, music, etc.) using industry software (e.g., Adobe Creative Suite, Final Cut) + Microsoft Office 365 suite for business and communication
Able to mix different media (video, graphics, music) and modalities into a holistic learning experience
Able to produce effective learning solutions that help overcome environmental challenges where a variety of languages are spoken
Able to provide a portfolio of training-related graphic art and video examples to demonstrate previous experience and proficiency
Ability to create dynamic content (graphics or video) that can be used stand-alone or integrated into a blended learning solution including eLearning courses
Ability to work with vendors and/or other partners on portions of workflow (e.g. leveraging another videographer or editor) if a larger scale project or timing necessitates it
Strong consulting capability and interpersonal communication skills
Proven writing skills, including the ability to write scripts for training videos and concise, creative, and effective instruction
Excellent creative and analytical skills and the ability to convert information and needs into practical training deliverables that are both instructionally sound and visually appealing
Self-starter who possesses exceptional planning, project, and time management skills with great attention to detail
Global thinker who performs well in high-pressure situations in a fast-paced, sometimes ambiguous environment
Nimble and embraces change enthusiastically
Is open to, proactively asks for, and acts on feedback received for continuous improvement
Passionate about continuous learning to stay ahead of latest software and hardware trends
Ability to work independently in the field, corporate or home-based office; ability to independently manage travel, including calendar, booking travel and expense management
Preferred: Video/training experience within a manufacturing environment
Preferred: Experience with educating and supporting how end customers use products and troubleshoot issues
Working Conditions
Based in Minneapolis/St. Paul area (preferred) or virtual if near a major metro airport
Able to travel as needed up to 30% or more if role is virtual
#LI-REMOTE
Job ID R11458
Apply
Recently Viewed jobs
No jobs have been viewed recently.
Saved jobs
Sorry, you do not have any saved jobs.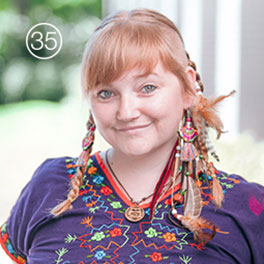 "Sleep is integral to a happy healthy lifestyle and it has such a huge impact on everyday life. Sleep Number is a unique company to work for because you're truly helping people."

Sophia, Customer Service Representative