Learning and Development Partner
Apply
The 5000+ team members at Sleep Number are part of a passionate, purpose driven culture that is focused on improving the health and wellbeing of society through higher quality sleep. We are not just focused on customer wellbeing, however; being employed by Sleep Number means your personal wellness is considered, too. As we continue to grow, we are looking for team members who will bring their unique personalities, backgrounds, and skills to work.  Whether you are entering, returning, or experienced in the workforce, we have a place for you.
Our Sleep Number 360® smart beds have improved 13 million + lives since our introduction to the industry in 1987. With team members nationwide supporting work disciplines from technology to manufacturing, retail stores representatives to home delivery technicians, to our customer service to headquarters professionals, our team enables us to be a sleep innovation leader.  Our annual revenue in 2020 was $1.86 billion which enables us to further invest in innovation, our people, and our community.  #TeamSleepNumber
Our learning and development team is growing! Sleep Number is adding a Learning and Development Partner to support our home delivery organization.
We are seeking a Learning & Development Partner to support our customer facing team members. This is a challenging and rewarding opportunity for a learning leader to execute timebound learning and development in ways that will have a significant impact on people and business performance. The ideal candidate consistently identifies emerging learning needs, focuses on executing pre-established learning strategies, and facilitates training that results in measurable outcomes for the end learner. Critical to this role is the desire to work with frontline team members, ability to quickly assess and identify immediate learning needs, energy to facilitate training, and is a passionate advocate for both the team member and the customer experience.
Primary Responsibilities
Implement and continuously improve programs relative to learning & development, analyze learning effectiveness, solicit feedback, develop new ideas and challenge the status quo to improve learning success.
Demonstrates business insight for supporting function through deep understanding of the roles, capabilities, and business processes; strives become a subject matter expert utilizing networks of individual contributors and business leaders.
Exhibits courage and provides an individual point of view at all levels, influences at the leadership level, balances stakeholders across the business function, and navigate organizational complexity.
Lead the execution and development of content to adapt quickly to business needs. Determines the best modality (virtual, in-person, written, etc.) to meet the objectives of the learning experience and facilitates content to the end learner.
Leads with a proactive learning approach. Works with functional leadership to develop, maintain, and execute a rolling 90-day training plan that incorporates both national initiatives and emerging needs.
Skilled facilitator that can effectively manage a classroom, both virtually and in person, inclusive of managing support team members: teaching assistants, producers, supervisors, managers, cross-functional partners
Responsible for project management surrounding learning initiatives, directly impacts overall learning consistency and accountability across the business
May lead others and is expected to mentor and coach at a direct supervisory relationship
Position Requirements
3-5 years in training facilitation preferred
Proven record of classroom and/or virtual training experience
Bachelor's Degree is preferred, or relevant Learning & Development experience
Knowledge, Skills & Abilities
Experience with public speaking, delivering stand up classroom training and coaching.
Experience with training in multi-modal environments (virtual, in-person), knowledgeable with systems and with virtual best practices.
Excellent written and verbal communication skills. Ability to communicate relevant information to all levels of the organization.
Ability to find three-way wins: our key stakeholders, our learners, and our customer
Excellent creative and analytical skills and the ability to convert information and needs into practical training deliverables.
Detailed knowledge of adult learning principles and theories.
Strong consulting capabilities with effective interpersonal communication skills.
Passionate dedication to the delivery of consistent and unparalleled customer experience.
Self-starter who possesses exceptional project and time management skills and has great attention to detail.
Is open to, proactively asks for, and acts on feedback received.
Works well independently and as a member of a team.
Global thinker who performs well in high-pressure situations in a fast-paced, sometimes ambiguous environment.
Nimble and embraces change enthusiastically.
Demonstrated work ethic; ability to prioritize tasks, meet deadlines and work independently in a fast-paced environment; able to work under pressure and effectively manage stress and multitask effectively
Demonstrated problem solving skills
Working Conditions
Flexible availability required – business needs may require work during non-core business hours
Typical office environment, requiring at least 8 hours standing or sitting
Ability to work at home in a distraction free space
Travel up to 75% of time dedicated to facilitate in-person learning & development programs
#li-remote
Sleep Number is an equal opportunity employer.  We are committed to recruiting, hiring and promoting qualified people and prohibit discrimination based on race, color, marital status, religion, sex (including gender, gender identity, gender expression, transgender status, pregnancy, childbirth, and medical conditions related to pregnancy or childbirth), sexual orientation, age, national origin or ancestry, citizenship status, physical or mental disability, genetic information (including testing and characteristics), veteran status, uniformed servicemember status or any other status protected by federal, state, or local law.
Job ID R14257
Apply
Recently Viewed jobs
No jobs have been viewed recently.
Saved jobs
Sorry, you do not have any saved jobs.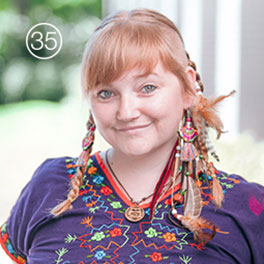 "Sleep is integral to a happy healthy lifestyle and it has such a huge impact on everyday life. Sleep Number is a unique company to work for because you're truly helping people."

Sophia, Customer Service Representative