IT Controls Manager
Minneapolis, MN
Apply
Position Purpose: 
The Information Technology (IT) Controls Manager is responsible for designing and inspecting operations and financial controls in partnership with teams across IT.  This includes working across teams to assess the effectiveness of Sleep Number's IT control environment.
Primary Responsibilities:
Develop and build support for robust IT controls, through the establishment of formal governance and measurement frameworks to effectively drive IT continual improvement of business valued outcomes
Document, maintain and monitor compliance with IT policies and procedures
Provide training, lessons learned, and best practices guidance to IT leadership and IT team members to improve IT operations
Collaborate with IT leadership, Internal Audit and business partners to ensure effective internal controls are implemented and maintained
Facilitate documentation and maintenance of IT processes and controls
Build a process and culture of proactive risk identification by monitoring the IT control environment for changes and emerging risks
Monitor, analyze, track and drive remediation of IT control deficiencies through partnership with business lines, the information security team,  and Internal Audit
Provide audit support for Internal Audit and external auditors
Develop and maintain professional relationships with IT business partners, IT leadership and Internal Audit stakeholders
Perform other duties as requested by management
Position Requirements: 
Basic Qualifications
Bachelor's degree, or equivalent work experience
Seven to ten years of applicable experience

Preferred Skills/Experience
A minimum of five years of related work experience in IT compliance, or audit
Experience with ERP application controls
Demonstrated ability to influence change
Basic understanding of Active Directory and Single Sign-On concepts.
Exposure to automated monitoring tools for firewalls, baselines, log monitoring and other automated computer security processes.
Experience with auditing both internally supported and vendor supported software.
Experience with Identity and Access Management tools, such as Oracle Identity Manager
Excellent written and verbal communication skills to effectively interact with business lines, audit teams, and program management
Ability to prepare risk assessments, develop and implement mitigation plans, review and document processes and the effectiveness of corresponding controls
Ability to work at all levels of the organization, including with senior leadership
Knowledge of applicable laws, regulations, and regulatory trends that impact retail institutions
Knowledge of Compliance competencies
Management skills of processes, projects and people
Strong analytical, problem-solving and negotiation skills
Maintains or is currently pursuing professional certifications such as CISA or CIA
Sleep Number is an equal opportunity employer, committed to recruiting, hiring and promoting qualified people of all backgrounds, regardless of sex; race; color; creed; national origin; religion; age; marital status; pregnancy; physical, mental, communicative or sensory disability; sexual orientation; gender identity or any other basis protected by federal, state or local law.
Job ID R3260
Apply
Recently Viewed jobs
No jobs have been viewed recently.
Saved jobs
Sorry, you do not have any saved jobs.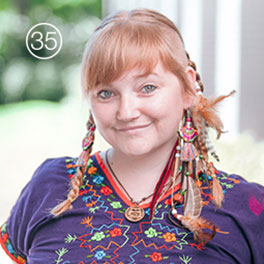 "Sleep is integral to a happy healthy lifestyle and it has such a huge impact on everyday life. Sleep Number is a unique company to work for because you're truly helping people."

Sophia, Customer Service Representative