Human Resources Business Partner
Minneapolis, MN
Apply
Job ID R18450 Job Location Minneapolis, MN
Company Overview
Sleep Number team members are part of a passionate, purpose-driven culture that supports improving the health and wellbeing of society through higher quality sleep. We are not just focused on our customers, however; being employed by Sleep Number means your personal wellbeing is important, too. As we continue to grow, we are looking for team members who will bring their unique personalities, backgrounds, and skills to work. Whether you are entering, returning, or experienced in the workforce, we have a place for you.
In our 35+ years in the industry we have improved over 14 million lives, and we are just getting started. With 5,000+ team members nationwide supporting work disciplines from technology to manufacturing, retail stores to field services technicians, corporate teams to customer service, we are a sleep innovation leader because of our team members. Now is a great time to join us as we invest further in our people and sleep innovation. #TeamSleepNumber
Position Purpose
The Human Resources Business Partner (HRBP) will utilize functional/technical expertise, as well as Sleep Number leadership behaviors, to develop, implement, manage and continuously improve strategies and tactics related to organizational effectiveness, talent management, employee engagement, retention, performance management and compensation. The Human Resources Business Partner role also works to ensure organizational talent is prepared to deliver exceptional performance, through partnership with business leaders and by building strong organizational capabilities and culture.
Primary Responsibilities
Employee Relations:  Respond to employee concerns and provide employee relations guidance to managers to ensure effective application of company policies/procedures and company culture and minimize legal risks, complaints, charges and turnover. Investigate root causes of employee relations issues and develop strategies to address/reduce them. Serve as a subject matter expert for federal and state regulations and ensure accurate and appropriate strategies and tactics are in place. Demonstrate balanced advocacy for employees and the business.
Talent Management:  Ensure organizational talent is prepared to deliver exceptional performance, through partnership with business leaders and by building strong organizational capabilities and culture. Develop, implement and manage organizational programs relative to employee development, retention, performance management, onboarding, career development, and succession planning, to ensure a talent pipeline that will successfully enable current strategies and future growth.
Organization Effectiveness:  Partner with leaders and HR partners to proactively identify job/organization design opportunities that increase organization effectiveness and prepare the business to drive/support future growth. Employ change leadership and team effectiveness principles to help teams better ensure success of new programs, structures, etc.
Talent Acquisition: Partner with hiring managers to evaluate talent needs and ensure acceptable staffing levels (current and future). Partner with talent acquisition for interviewing and selection to ensure a consistent, high quality talent pipeline. Assist hiring managers with the effective use of selection processes, selection criteria and onboarding tools. 
Communication:  Understand stakeholder perspectives at multiple leadership levels and partner with organizational leaders to ensure proactive, effective communication strategies and processes for issues or situations of varying complexity. 
Culture:  Assess alignment and support for company mission, values and strategies; provide recommendations to managers on how to respond to emerging workplace trends and or how to address employee needs or issues with balance for both legal compliance and culture.  Assist in implementation of employee engagement surveys, feedback sessions and action planning. Actively personify and advocate for the company's culture, brand and values.
Process Improvement:  Identify, advocate for and implement HC best practices across all areas of the business; simplify or reduce non-value added processes. Help business units identify and resolve opportunities for increased efficiency or decreased bureaucracy. Enable and ensure compliance in regulated practices pertinent to department.  Advocate for employee involvement and empowerment in decision making.
Position Requirements
5 to 7+ years of experience in Human Resources, preferably as an HR Generalist serving many levels of leaders and various team member populations
Bachelor's degree in a related area (Business, HR, Communications, etc.), SPHR desired
Proven experience interacting and influencing all levels of organization with confidence, building trust and rapport. Is capable of providing courageous and decisive advice, including advance team member relations
Experience and strength in managing change leadership in high-growth, cross-functional organization
Able to manage multiple priorities and work independently in a fast-paced environment
Demonstrated critical thinking and problem-solving ability, particularly in ambiguous or complex situations.  Understands and considers broad implications of business unit needs or decisions
Remains calm under pressure and is able to lead thru difficult (i.e. emotional, complex, legal) situations
Strong time management and project management abilities
Highly proficient written and verbal communication skills
Experience navigating within a HRIS system, preferably Workday
Working Conditions
This role is available to a fully remote worker preferably based in the Eastern or Central Time Zone. If based in MN, this role offers a hybrid work arrangement including a balance of on-site work at our Headquarters in Minneapolis, MN and remote flexibility. #LI-REMOTE
Some travel will be required
Available on nights and weekends for urgent situations
Wellbeing
Our company's purpose is to improve the health and wellbeing of society.
Wellbeing is more than a catchphrase - it's a movement that permeates our company and through our team members. We are dedicated to enhancing and supporting the wellbeing of our team members and their families through benefits, programs, and resources across our five wellbeing pillars of emotional, financial, career, community, and physical health, with sleep at the center.
By joining our team, in addition to offering competitive pay programs, we are proud to offer eligible team members an extensive benefits package including, but not limited to medical and pharmacy benefits, dental, life and disability insurance, a matched 401(k) Plan, paid time off, and much more.
Examples of how we invest in your wellbeing:
Sleep - Our 360® smart bed for team members, and discounts on our innovations and sleep solutions for yourself and friends and family throughout the year.

Physical - Wide range of wellbeing resources and services through our medical plans to improve your physical health.  

Emotional - Access to mental health resources, caregiving support, paid time off and parental leave to support your emotional wellbeing. Work for your day flexibility, available for select corporate roles.

Financial - Competitive base and variable pay programs, ability to save for the future through a matched 401(k) plan and financial support to recover from an illness or injury.

Community - Paid time off for volunteering and connections to our communities through our Diversity, Equity & Inclusion initiatives, and support for charitable causes.

Career - Opportunities for career development and continuous learning, including a tuition reimbursement program.
Safety
Safety is a top priority for Sleep Number supporting customers and team members wellbeing. COVID-19 Precaution(s) are in place consistent with CDC guidelines, U.S. Department of Labor's Occupational Health & Safety Administration (OSHA), and state/local laws.
EEO Statement
Sleep Number is an equal opportunity employer. We are committed to recruiting, hiring and promoting qualified people and prohibit discrimination based on race, color, marital status, religion, sex (including gender, gender identity, gender expression, transgender status, pregnancy, childbirth, and medical conditions related to pregnancy or childbirth), sexual orientation, age, national origin or ancestry, citizenship status, physical or mental disability, genetic information (including testing and characteristics), veteran status, uniformed servicemember status or any other status protected by federal, state, or local law.
Americans with Disabilities Act (ADA)
It is Sleep Number's policy to provide reasonable accommodations to qualified individuals with disabilities during the application process, consistent with applicable law. We may require supporting medical or religious documentation where applicable and permissible by law. If you are a qualified individual, you may request a reasonable accommodation at any time during the selection process, including if you are unable or otherwise limited in your ability to access open roles here.
Apply
Recently Viewed jobs
No jobs have been viewed recently.
Saved jobs
Sorry, you do not have any saved jobs.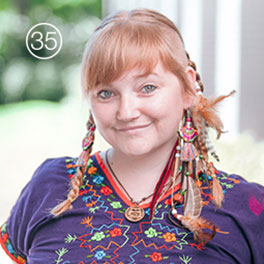 "Sleep is integral to a happy healthy lifestyle and it has such a huge impact on everyday life. Sleep Number is a unique company to work for because you're truly helping people."

Sophia, Customer Service Supervisor