HR Operations Manager - Compliance
Apply
Position Purpose: 
The HR Operations Manager – Compliance is an important member of the HR Operations team. This position is responsible for ensuring implementation, compliance, and regular auditing of various HR practices with an emphasis on timekeeping in California, compensation practices and overall I-9 guidance. 
This position partners with our Legal team, Human Resources Business Partners, and leaders to develop processes and policies, and perform regular audits to ensure adherence to those policies and with all State specific and Federal laws.
Primary Responsibilities:
Partner and advise HR and leaders on HR policies and compliance areas
Monitor and create policies and protocols to support HR
Create and analyze reports to audit and ensure compliance across all team member practices

Complies with federal, state, and local legal requirements by studying existing and new legislation; enforcing adherence to requirements; advising management on needed actions

May assist with regulatory and compliance training.
Act as a liaison between the HR, legal and leadership
Monitor all HR processes and compliance areas, including but not restricted to:

I-9 Form: Manage completion of new hire I-9s and ongoing reporting and auditing of I-9 compliance.
Time tracking: Provides regular audits, training and ensures compliance with all meal and rest break period laws, especially in California, at the proper times. Ensuring appropriate pay when employees are not provided their meal period, it is cut short or it is provided late.
Compensation: Proactively partner with Compensation and HR Business Partners to monitor minimum wage updates and compensation practices.
Team member waivers: Ensures properly documented employee waivers (meal and break, etc.) are on file. Train personnel on their right to waive meal periods and collect waivers from personnel. Make timely updates in Workday with new state waivers.
Sick Leave Laws – Proactively track and understand specific state leave laws and impacts.
Position Requirements: 
4-year college degree or equivalent experience
Related experience supporting HR compliance
5+ years HR experience desired
HCM system experience, Workday preferred
Knowledge, Skills & Abilities:
Strong business acumen and influencing skills, with the ability to build credibility with all levels of leaders.
Ability to create sustainable and scalable business processes focusing on continuous improvement at the enterprise level
Self-starter with ability to take initiative to research laws/policies and resolve questions/issues/concerns in a growth environment.
Ability to manage multiple projects and priorities. Must be detail oriented, accurate, and highly organized.
Demonstrates excellent communication skills and has strong consultation skills to seek out and share information with all levels of team members and leaders.  
High-level of demonstrated integrity, trust and empathy
Ability to analyze, understand and interpret data and provide relevant interpretation of the data.
Working Conditions:
Standard office environment, requiring the ability to sit or stand for up to 8 hours.  Regular computer usage.
Job ID R2640
Apply
Recently Viewed jobs
No jobs have been viewed recently.
Saved jobs
Sorry, you do not have any saved jobs.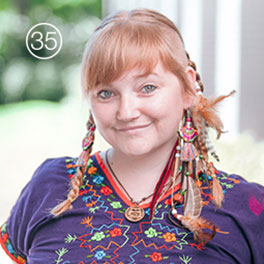 "Sleep is integral to a happy healthy lifestyle and it has such a huge impact on everyday life. Sleep Number is a unique company to work for because you're truly helping people."

Sophia, Customer Service Representative