Engineer, Quality Systems
Apply
Position Purpose
Engineer, Quality Systems works to develop the Sleep Number quality system configuration, strategy and framework across Sleep Number sites. In this position, the Engineer, Quality Systems will support and conduct internal system assessments, identify current state processes and map current state processes while assisting in the configuration of Veera Vault software. The Engineer, Quality Systems will assist in the development of the future vision/value proposition to create an integrated quality system. The Engineer, Quality Systems will assist in establishing the quality system framework and support the cross functional development of the proposed solutions. In this role, the selected candidate will support the iterative-scaled improvement of the quality system across the business. Establish processes to continuously evaluate and improve the effectiveness and efficiency of the electronic quality system.
Overall, the focus of the Engineer, Systems Quality will be on enhancement and management of current electronic processes in Veeva Vault.
Primary Responsibilities:
Support data analysis and metric tracking for COPQ
Assist in identifying improvements to current state processes and providing solutions to enhance effectiveness of the system for end users
Support the development of the quality system vision and framework for execution of Quality Systems across Sleep Number
Support the digital quality system that integrates customers, suppliers, and business enterprise
Leverage system owners and users to implement changes within the facilities
Configuration of quality system software to facilitate Sleep Number quality processes and policies
Familiarity with cost of product quality (COPQ) with efficient data analysis to provide actionable focus for production sites.
Support implementation of digital quality tools/data governance process to ensure data integrity and on-going tool improvements for efficient performance
Apply project management principals to ensure timely and cost-effective implementation and completion of projects
Establish and maintain KPI's for effectiveness of digital quality system
Position Requirements:
Bachelor's degree in Engineering, Information Technology (IT), Information Systems (IS), Supply Chain, Operations or related field preferred.
Minimum of 2+ years of work experience developing and implementing Quality Systems.
Process design experience levering Veeva Vault or comparable software (e.g. QG, Intellix) highly desired.
Certification in any of the

following: Manufacturing

Execution Systems (MES), Six Sigma Black Belt, Digital Manufacturing & Design Technology (DM&DT) certification preferred.
Experience in digital system development building process workflows, tasks, and notifications, partnering with stakeholder and collecting requirements desired.
Veeva Vault configurations and development experience (or equivalent electronic QMS software).
Knowledge of quality management systems and support practices.
Knowledge of a wide range of problem-solving tools and methods, including statistics, combined with the ability to select and apply them to make data based decisions to sustain higher levels of process or product quality.
Ability to use proven tools, techniques, and methodologies to inspect products, measure process performance, perform product verification and validation testing, and to provide feedback reporting as required.
Ability to work on cross-functional team including training the team on the system. 
Working Conditions
Standard office work environment
Able to travel up to 20%.
Manufacturing work environment (when on travel)
Sleep Number is an equal opportunity employer.  We are committed to recruiting, hiring and promoting qualified people and prohibit discrimination based on race, color, marital status, religion, sex (including gender, gender identity, gender expression, transgender status, pregnancy, childbirth, and medical conditions related to pregnancy or childbirth), sexual orientation, age, national origin or ancestry, citizenship status, physical or mental disability, genetic information (including testing and characteristics), veteran status, uniformed servicemember status or any other status protected by federal, state, or local law.
Job ID R13913
Apply
Recently Viewed jobs
No jobs have been viewed recently.
Saved jobs
Sorry, you do not have any saved jobs.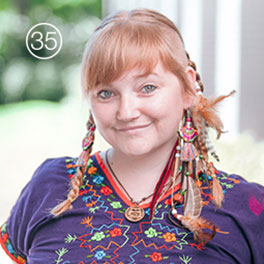 "Sleep is integral to a happy healthy lifestyle and it has such a huge impact on everyday life. Sleep Number is a unique company to work for because you're truly helping people."

Sophia, Customer Service Representative