End User Computing Supervisor
Apply
Position Purpose 
This leadership position is responsible for the design and operations of end-user technology deployment, oversight of the support function as well as partnership with various teams to deploy new capabilities across all corporate locations (Minneapolis, New Orleans, San Jose, Portland). This role demands a passion for technology which is demonstrated by introducing, inspiring and accelerating the pace of innovation.
Primary Responsibilities
Responsible for leading the device support team; providing work direction, coaching, and managing performance
Responsible for solution oversight of device analysts to ensure quality resolutions, proper documentation, and policy/procedure adherence
Responsible for design and integration of new applications and capabilities into an operational run state
Responsible for periodic process review to ensure deployment processes are efficient, scalable and follow proper device/software standards
Responsible for life cycle management to coordinate and plan the refresh cycles for all devices (excluding mobile) and associated productivity applications with close collaboration with Desktop Engineering teams
Monitors and measures efficiency and effectiveness, defined by Key Performance Indicators
Reviews and monitors vendor relationships, ensuring contractual agreements are adhered to and appropriate service levels are defined
Partner with internal assurance and IT security to ensure appropriate controls are in place
Key Performance Indicators
Service level agreements are achieved
Deployments are on time and on budget
Team development, engagement, and retention
Position Requirements 
Bachelor's Degree or equivalent experience
Requires 6+ years' experience in a device/software support focused role for an organization with multiple locations, preferably in a senior role
Must have recent support of multiple devices using deployment software & tools
Must have experience implementing and operationalizing new technology solutions
Must have familiarity with application deployment tools, including development of automated tools
Must have experience providing guidance to peers and leaders on complex technical concepts
Preferred
2+ years' in a leadership role
Recent experience supervising multiple direct reports
Experience working in an Agile framework
Experience with deploying and supporting remote worker environment
Experience in automation specific to OS builds and deployments
Knowledge, Skills & Abilities
Expertise/Strong familiarity and technical competence with device and application deployment management software
Must be able to supervise novice through highly technical employees and build effective team practices
Considered a trusted expert by cross-functional peers in their field
Must possess superior written and oral communication
Must possess superior project management experience
Must display ability to interact effectively in a cross-functional team; maintaining and leveraging strong work relationships
Must exhibit excellent judgment and independent decision-making skills
Must execute with high quality and scalable solutions
Must operate in high pressure situations and successfully handle multiple priorities even when it may be an unpopular decision or direction
Must be self-directed with ability to prioritize effectively
Working Conditions (if applicable)
Occasional travel
Ability to stand/bend/lift regularly
Job ID R7422
Apply
Recently Viewed jobs
No jobs have been viewed recently.
Saved jobs
Sorry, you do not have any saved jobs.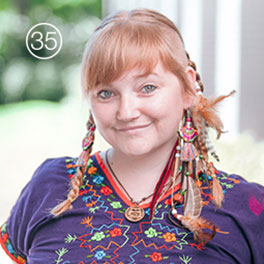 "Sleep is integral to a happy healthy lifestyle and it has such a huge impact on everyday life. Sleep Number is a unique company to work for because you're truly helping people."

Sophia, Customer Service Representative