Director, Strategic Sourcing
Apply
Position Purpose
Individuality is our foundation at Sleep Number. Our purpose driven company is comprised of over 4,800 passionate team members who are dedicated to our mission of improving lives by individualizing sleep experiences. Our 360® smart beds provide each sleeper with adjustable, personalized comfort for proven quality sleep. We have improved more than 13 million lives as we strive to advance society's wellbeing through higher quality sleep.
Sleep science and data are the core of our innovations. Our award-winning 360 smart beds benefit from our proprietary SleepIQ® technology - learning from over 9 billion hours of highly accurate sleep data - to provide effortless comfort and individualized sleep health insights, including your daily SleepIQ® score.
Sleep Number's Strategic Sourcing Team is growing! We are seeking a Director, Strategic Sourcing located in Minneapolis at our corporate headquarters.  This role will report to our Vice President, Strategic Sourcing & Supplier Quality in Minneapolis, MN.
This role exists to define and execute the implementation and facilitation of a global strategic material and supply chain strategy that supports Sleep Number's operational and long-term initiatives. This position has leadership and strategic responsibility for the spend of materials within a specific category portfolio used in manufacturing Sleep Number® beds.  The role is responsible for developing strategic plans for categories managed including Sleep Number / supplier commercial relationship, NPI process, global sourcing strategy, and make/buy strategy in a vertically integrated model.  This position will require the leadership and participation in various cross functional business product development & supply chain transformation teams. 
Primary Responsibilities
Develops strategic plans that are consistent with corporate goals and objectives, as well as changing business needs. All activities will be performed in support of the strategy, vision, and values of Sleep Number.
Set policies and methodologies for sourcing new products or services, approving vendors, and determining when products should be sourced to a single vendor or to multiple vendors to provide for a stable and consistent supply. 
Provide leadership in consolidating purchasing power to achieve the lowest possible total cost of ownership and minimize risk to supply chain.
Work effectively with engineering, manufacturing teams and other teams to eliminate any barriers that may affect innovation, quality, and delivery of sourced & internally produced components.
Leads the team responsible for primary contact with suppliers and is ultimately responsible for assessment of new suppliers, monitoring the performance of existing suppliers, prequalifying suppliers, and the effectiveness for managing.
Provides direction and supervision of sourcing managers, buyers, and analysts.
Provides periodic reports on performance, project status, and budget.
Manage spend portfolio involving multiple commodities and spend of $50-60+ million annually.
Maintain knowledge of market trends including analysis of market drivers, cost structures and technical improvements.
Ensure a competitive sourcing environment leading to continuous improvement.
Establish and manage relationships with key suppliers for commodities in assigned portfolio.
Leverage existing technologies to support the sourcing process and identify additional technology needs to augment specific categories where applicable.
Nothing in this job description restricts management's right to assign or reassign duties and responsibilities to this job at any time.
Position Requirements
Minimum Bachelor's Degree in Science, Supply Chain/Operations, or Engineering, Masters preferred.

Ten (10) years' experience in manufacturing, quality or engineering and at least five (5) years' experience working in a global matrix organization.

Experience in consumer-based Internet of Things (IOT) products will be preferred

Demonstrated excellent project management and communication skills and capable of managing cross-functional teams on a matrix organizational basis. 
Proven ability to introduce the New Product introduction capability within a supply chain and beyond.
The ability to manage complex projects across multiple departments, sites, and companies serving a variety of diverse needs.
Excellent internal negotiation, influence, instant credibility and deal effectively at multiple levels, and time management skills with the ability to handle multiple tasks & priorities.
Strong organization and project management proficiencies.
Functional knowledge of engineering documentation, manufacturing process control, and technical data.
Excellent MS Office skills supported by outstanding oral, written and presentation abilities.
Thorough understanding of, and experience in Gate review process related to New Product Development.
Capability to influence concepts and programs to internal stake holders as well as suppliers.
Proficient in staff training and development.
Ability to deal with ambiguity, change, and to be flexible.
Team player with excellent interpersonal skills.
Detail orientation and capable of producing high quality information on a sustainable basis.
Strong oral and written communication skills
Experience with PPAP (Production Part Approval Process) requirements, tools, processes, and deployment as a reference point and perspective.
Proven experience in developing continuous improvement systems, auditing for compliance, and initiating corrective actions.
20-30% travel required to internal plants & facilities and suppliers, including international travel.
Sleep Number is an equal opportunity employer.  We are committed to recruiting, hiring and promoting qualified people and prohibit discrimination based on race, color, marital status, religion, sex (including gender, gender identity, gender expression, transgender status, pregnancy, childbirth, and medical conditions related to pregnancy or childbirth), sexual orientation, age, national origin or ancestry, citizenship status, physical or mental disability, genetic information (including testing and characteristics), veteran status, uniformed servicemember status or any other status protected by federal, state, or local law.
Job ID R14422
Apply
Recently Viewed jobs
No jobs have been viewed recently.
Saved jobs
Sorry, you do not have any saved jobs.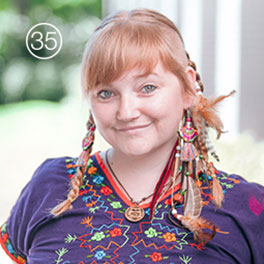 "Sleep is integral to a happy healthy lifestyle and it has such a huge impact on everyday life. Sleep Number is a unique company to work for because you're truly helping people."

Sophia, Customer Service Representative