Director, Product Development
Minneapolis, MN
Apply
Position Purpose: 
Sleep Number Corporation (NASDAQ: SNBR) is a sleep innovation leader that delivers unparalleled sleep experiences.Thirty-one years ago, Sleep Number transformed the mattress industry with the idea that 'one size does not fit all' when it comes to sleep.Today, they provide consumers with high quality, individualized sleep solutions through their complete line of Sleep Number® 360 smart beds, adjustable bases and bedding solutions.Based in Minneapolis, Minn., with more than 4,300 team members and more than 580 U.S. stores, their revenues in fiscal 2018 were $1.53 billion.
Sleep Number® 360 smart beds integrate SleepIQ® technology — which is a proprietary sensor technology and the operating system of the 360 smart bed portfolio — to track, effortlessly adjust and to monitor each individual's sleep. SleepIQ® technology communicates how you slept and what adjustments you can make to optimize your sleep and improve your daily life.As the operating system of the Sleep Number 360 smart bed, SleepIQ® technology, which is integrated into the mattress, tracks a person's sleep, effortlessly adjusts their comfort, offers insights and makes suggestions to help people achieve their best sleep. Touch-free and effortless to use, biometric sensors track the sleeper's entire body hundreds of times per second through heart and breathing rates, motion and restfulness. Based on individual SleepIQ® data, the technology learns the person's routine and uses adaptive algorithms and predictive modeling to detect sleep-pattern disturbances or biometrics changes informing a deep understanding of sleep and health. Research shows that customers who adjust the firmness of their bed – their Sleep Number® setting – are 58 percent more likely to have improved sleep quality as measured by restful time in bed using SleepIQ® technology to track and optimize their sleep. This biometric data advances smart, connected products that empower customers with the knowledge to adjust for their best sleep.
As Sleep Number has transformed the company to stay ahead of consumer trends, technology and the competitive landscape, they have held on to longstanding tradition of acting with integrity and keeping the customer at the heart of their decision making. In 2015 and 2016, the company was named to Forbes' annual list of the 100 Most Trustworthy Companies in America.
The Director of Product Development will be charged with building an expansive product roadmap to meet the customer's needs and improve upon Sleep Number's competitive position.  Specifically, this position is charged to lead development of the bed and adjustable base categories vision, strategy, business opportunity assessment, development execution (stage gate & resources), program management and consumer adoption using strong perceptual acuity, industry and consumer trends to deliver on our ultimate product innovation goal to move society forward with meaningful benefits.
In this role you will lead Sleep Number's product development team to deliver meaningful consumer benefits that change people's lives through quality sleep. The ideal candidate will have a strong capability to target consumer and market trends to drive competitive advantage for the Sleep Number brand.  This position requires strong strategic vision and execution combining feedback from consumer insights, competitive landscape, product development and R&D teams, field expertise and other constituents to define strategic vision, product lifecycles and the execution path supporting the company objectives, revenue and profit. You will partner cross-functionally across organizations to develop and achieve the multi-year sleep innovation product roadmap combining design, software and hardware to provide useful sleep products. 
The position will work closely with the VP – Hardware Development to lead product strategy; including innovation matrix (Core, Adjacent and Transformational ideas), pricing and product policy assessments for all Sleep Number beds and adjustable bases in the $1B+ brand portfolio and is responsible for product requirements and business case returns. This role will co-lead the enterprise-wide stage gate processes.
Critical thinking, collaboration, and strong leadership of development execution with cross functional partners on behalf of the customer, frontline and organization (B2C) are significant characteristics this individual must deploy.   Additionally, this role will lead the hardware development process, hardware program management, project resource planning within the organization working closely with consumer research, R & D, operations, manufacturing and I.T. and executive leadership.
Primary Responsibilities:
Bring forth consumer benefit driven innovation roadmap- that delivers consistent value for our customers and shareholders.
Be an expert at understanding the latest and greatest sleep technologies being used, and drive awareness of how those connect to our business, strong perceptual acuity and ability to design for the future
Product P&L responsibility: review COGS features and benefits to assess pricing projections in order to ensure that the strategic direction of a product is in line with overall company goals and financial objectives
Pricing, Value, Ratings and reviews & NPS (Net promoter score): optimize product margins based on innovative features and benefits that are brought to market
Financial Portfolio Management: revenue and profit & value equation/ Return on Investment
Prepare, recommend and allocate financial resources for products/programs within forecasted guidelines and regulated expenditures
Hardware lead in the enterprise-wide stage gate process.  Work proactively with cross-functional leaders to execute deliverables for each stage gate phase.
PRD (Product Requirements Document) ownership: partner with Product Brand MRD (Market Requirement document), SleepIQ software and hardware R&D teams to ensure product deliver's on Sleep Number's key product values, features, benefits and experiential expectations
Lead, build, motivate, develop and manage a high performing team to develop leading edge innovative products: ensure team's priorities are in support of the product innovation roadmap
Motivate and champion the efforts of cross-functional teams: partner with cross-functional leaders across the organization to identify and solve operational and execution issues
Drive disciplined processes to support and execute new product launches and initiatives: accountable for on-time product releases
Lead teams to establish overall product requirements, driving project plans and schedules and allocating resources and budgets
Proactively identify and resolve strategic issues that may impair the team's ability to meet strategic, financial, and technical goals
Manage prioritization and trade-offs among customer experience, product performance and operational support load
Provide leadership and manage product development and program management staff
Key Performance Indicators:
Improved competitive position
Revenue and profit growth for total shareholder value
Product roadmap milestone achievement =  success of major product roll-outs
Align and deliver P & L optimization/ targets: seek efficiency or productivity gains annually
Cost/Quality/Speed commitments
Success in building and developing strong teams, high performing and engaged team
Familiarity with a variety of the field's concepts, practices, and procedures
Position Requirements: 
Bachelor's Degree: MBA Preferred
10+ years' experience in product development and management: holistic in approach, positioning and definition, stage gate execution to commercialization
Proven track record of bringing forth and executing iconic product hardware introductions
Strong cross functional leadership: demonstrated ability to engage teams and external partners to generate expected results
The ideal candidate will have exceptional background in product strategy, product development, project management and communications.
Preferred consumer durable background with longer consideration phase products, experience in smart connected hardware products- exposure to industrial design, comfort ergonomics, mechanical and electrical engineering a plus
Holistic product management experience
Knowledge, Skills & Abilities:
Expertise to identify how and where to compete with product line
Strong business acumen and deep understanding of business financials, company P&L
Highly skilled at solving problems with multiple variables in situation where minimal processes exist
Ability to multi- task and manage many projects at the same time
Exceptional communication skills and an ability to connect people with different points of view and with varying levels of experience
Ability to make timely, data-driven decisions across new and existing product portfolio
Experienced in translating ideas into specific qualified and quantified action items. Ability to develop detailed plans with specific goals, priorities, timelines and budgets to effectuate ideas into products
Strong people-leader to ensure the team meets or exceeds project deliverable timelines and functional objectives
Highly accountable and partner to senior leadership
Working Conditions (if applicable):
Standard office environment
Some travel required based on business needs
Sleep Number is an equal opportunity employer, committed to recruiting, hiring and promoting qualified people of all backgrounds, regardless of sex; race; color; creed; national origin; religion; age; marital status; pregnancy; physical, mental, communicative or sensory disability; sexual orientation; gender identity or any other basis protected by federal, state or local law.
Job ID R1090
Apply
Recently Viewed jobs
No jobs have been viewed recently.
Saved jobs
Sorry, you do not have any saved jobs.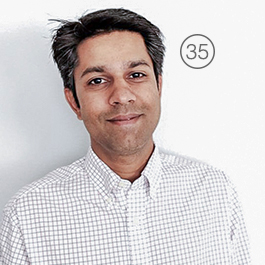 "We have the freedom of a start-up to explore new technology and methods, backed by a strong company like Sleep Number."

Abhishek, Director of Analytics