Director, IT Service Delivery
Apply
The Director, Service Delivery is a leadership role within our Information Technology Operations and Services team.  This new role is accountable for the platforms and processes that our IT delivery teams use to support and manage their products & services.  To meet the organization's goals of delivering outstanding team member experiences & business value, while driving continuous improvement, this leader builds trusted relationships with IT leaders and teams to optimize processes and tools. 
Sleep Number is seeking a thought leader and evangelist for IT service management, with a passion for solving problems with technology.
Primary Responsibilities
Develop and maintain the service management processes and platform.  Align usability to the product & dev/ops teams that use it.  Provide timely, relevant analytics and recommend solutions to improve the team member experience.
Assess the effectiveness of the current monitoring, workflow, service catalog, knowledge management, and automation services, and develop a roadmap to mature these services and processes to deliver a service management framework to allow our teams to perform at their best. 
Ensure that current Agile and CI/CD processes and teams tie seamlessly into the ITIL process frameworks.
Make use of social media and customer facing technologies to reach customers where they are.  Explore use of chatbot and other connected options to improve customer self service.
Use AI, Robotic Process Automation (RPA), and Site Reliability Engineering (SRE) concepts to improve the resiliency of the Sleep Number customer solutions.
Collaborate with Security, Audit, Digital, Sleep Number Labs, and other service delivery teams across the organization to help improve their effectiveness.
Lead and develop an engaged and high performing team, comprised of Service Desk, IT Service Management, and Service Now teams.
Extend solutions to anywhere our data exists.  Include data center, edge, cloud (SAAS & IAAS), multi-device, and multi-channel in the scope of delivery.
Contribute as a team, functional, and enterprise leader of the IT Operations and Services, IT Leadership, and Sleep Number Operating teams.
Position Requirements 
Bachelor's degree in Information Systems or related area of study, or equivalent combination of education and/or relevant work experience
10 years technology leadership experience in wide range of IT roles with exposure to variety of technologies and applications
Experience in working with operations teams across an organization solve service management challenges
Previous management experience in positions of IT with increasing levels of leadership
Strong interpersonal, written, and oral communication skills
Experience with establishing and leading a services-based organization
Demonstrated ability to develop, mentor and guide employee career growth
Proven ability in the responsible management of service quality and delivery coupled with high level communication and negotiation skills. Must be able to facilitate the understanding of technical issues to non-technical staff and of business issues by technical staff
Project Management highly desirable
Ability to multi-task, manage projects, set time frames, and meet deadlines
Ability to work as team player, comfortable with fast paced, changing environment and ambiguity
Knowledge and experience working with large systems integrators
Previous experience interfacing with executive leadership
Strategic thinking to anticipate user needs
Strong customer service orientation.
Team-oriented and skilled in working within a collaborative environment.
Proven analytical and problem-solving abilities.
Ability to establish, monitor, and maintain 3rd party relationships
Ability to effectively prioritize and execute tasks in a high-pressure environment.
Highly self-motivated and directed.
Keen attention to detail
Job ID R11036
Apply
Recently Viewed jobs
No jobs have been viewed recently.
Saved jobs
Sorry, you do not have any saved jobs.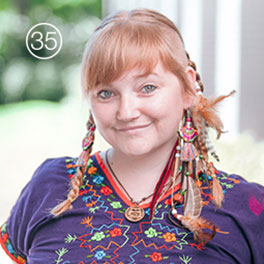 "Sleep is integral to a happy healthy lifestyle and it has such a huge impact on everyday life. Sleep Number is a unique company to work for because you're truly helping people."

Sophia, Customer Service Representative