Director, Digital Product Management
Apply
The digital consumer presence is fundamental to how consumers experience the Sleep Number brand, research and purchase products, and facilitate the life-long ownership journey. 
The Director, Digital Product Management will create and execute a high-impact roadmap spanning fundamental capabilities on sleepnumber.com and the enterprise, iterative enhancements, and completely new innovative brand and shopping experiences.
In this position you will partner with the ecommerce business, UX, engineering, marketing, and peers across retail and consumer service to create the most compelling eCommerce experiences for millions of consumers.  
Primary Responsibilities
Develop a strong understanding of our consumers and the industry to create the most compelling digital experience 
Move fast to test hypothesis with consumers and iterate quickly
Use hard data and metrics to back up assumptions, make recommendations and drive actions
Ensure the digital experience across .com and into other consumer touchpoints are the best, most engaging reflection of our brand
Define, iterate, and communicate a roadmap for our digital experience and manage trade-offs and priorities
Push and challenge the boundaries of the organization and technology to drive improvements in storytelling and experience 
Mentor and continue to grow a team of product managers 
Advocate for digital initiatives across the company and evoke feedback and input from stakeholders
Facilitate stakeholder communication across the organization
Champion enterprise initiatives and ensure the digital experience evolves with them and vice versa
Keep your finger on the pulse of eCommerce and digital innovation and look for innovative new ideas and features to test. Monitor and report back on impactful market developments, emerging technologies and relevant new players.
Partner to establish process excellence around agile product management and development
Manage spend against a defined budget
Constantly be a source of inspiration with new, bold ideas that push the limits of what we can do
Key Performance Indicators
The primary measures of success in this role are:
Improved overall brand consideration through digital means
In-store revenue growth influenced by the web
eCommerce revenue growth across all categories
Post-purchase engagement in loyalty programs and repeat purchases
PositionRequirements
Bachelors degree in related field required
7+ years of experience in digital, 3+ years of experience in leading product management teams for consumer facing retail brands
Experienced .com product management leader with a bias for action and thinking bold. 
Experience in an omnichannel retail environment and a track record for building strong relationships are key to success.
Bring a strong understanding of product management, eCommerce, and agile product development practices
Passion for digital experiences and bring that passion, creativity, and optimism every day
Working Conditions
Comfortable working in a remote environment and managing geographically dispersed teams
Ability to travel up to 25%.
Sleep Number is an equal opportunity employer.  We are committed to recruiting, hiring and promoting qualified people and prohibit discrimination based on race, color, marital status, religion, sex (including gender, gender identity, gender expression, transgender status, pregnancy, childbirth, and medical conditions related to pregnancy or childbirth), sexual orientation, age, national origin or ancestry, citizenship status, physical or mental disability, genetic information (including testing and characteristics), veteran status, uniformed servicemember status or any other status protected by federal, state, or local law.
Job ID R13837
Apply
Recently Viewed jobs
No jobs have been viewed recently.
Saved jobs
Sorry, you do not have any saved jobs.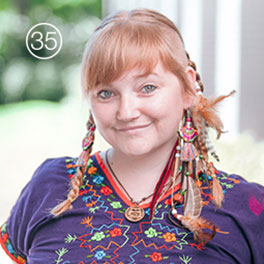 "Sleep is integral to a happy healthy lifestyle and it has such a huge impact on everyday life. Sleep Number is a unique company to work for because you're truly helping people."

Sophia, Customer Service Representative