Director, Continuous Improvement
Minneapolis, MN
Apply
Position Purpose: 
As a key member of the Supply Chain Leadership team, the Director of Continuous Improvement will lead the development and execution of Sleep Number's Supply Chain continuous improvement strategy and program structure and driving a cohesive approach across the business.  This role will be critical in helping reinforce Sleep Number's culture of workforce empowerment, effective problem solving, and use of lean principles to drive out waste.  This critical role will partner with organizational leaders to deploy the structure and mechanisms to implement continuous improvement strategies, coordinate and facilitate Kaizen events, design, develop and implement training, as well as coach the organization on lean methodologies and thinking.  This position will work in close partnership with functional leaders on efforts toward attaining critical productivity, quality, customer satisfaction, and employee engagement goals.
Primary Responsibilities:
Drive the creation of a cohesive Sleep Number Continuous Improvement strategy and methodology with an initial focus in Supply Chain, leveraging existing capabilities with industry best practices. Develop and implement the associated training to implement and sustain the strategy.
Serve as the organization's continuous improvement champion, supporting the supply chain and partner functions, providing leadership, mentoring, and coaching in the implementation of continuous improvement methodologies.  Lead Value Stream Mapping, Standard Work, 5S, Visual Management, and other Kaizen events and efforts focused on waste reduction and meeting customer, shareholder, and employee needs.
Directly manage the Lean Managers and teams within Supply Chain, and work closely with other functions in the organization to ensuring CI efforts and results are aligned with company standards and goals, driving total system efficiencies. 
Using such methodologies as Goal Deployment/ Hoshin Kanri, guide functions through strategic thinking, aligning goals, actions and accountability with the company's strategic imperatives
Benchmark best practices in Lean and Continuous Improvement and strategically utilize external resources to accelerate Sleep Number's CI capabilities.  
Coordinate 3P (Production Preparation Process) actions during the product development process, ensuring customer needs are met in the most efficient manner.
Coordinate creation and implementation of Kaizen plans, and monitor to assess implementation progress, impact, and sustainability.  Ensure all continuous improvement plans promote safety, employee engagement and ownership of lean efforts.  Celebrate Success!
Coach the organization in the identification and analysis of relevant SQDIP metrics/ KPIs to assist in strategy development as well as tactical actions, including cycle times, takt times, productivity, overtime, quality, inventory, and ergonomics.
Key Performance Indicators:
A defined and measurable program developed to build and sustain a continuous improvement culture.
Functions capable of meeting or exceeding goals in safety, quality, on time performance, inventory, and productivity.
Successful development and execution of a tiered standard work structure.
Position Requirements: 
Minimum 10(+) years of experience managing in a manufacturing, warehousing, and/or complex logistics environment.
5-10 years Continuous Improvement/ Lean methodology experience, with demonstrated leadership of CI systems development and transformations.
Bachelor's degree, ideally in Engineering or Supply chain operations, or other relevant area. 
MBA preferred
Focused formal training and working experience with Lean methodologies, continuous improvement and problem-solving tools.
Demonstrated coordination of significant Kaizen events across multiple functional areas
Experience in guiding an organization through Goal Deployment and strategy development.
Demonstrated experience in training program development, and training delivery.
Knowledge, Skills & Abilities:
Excellent communication and facilitation skills / instructor skills; at ease moderating large groups and presenting to Senior Management.
Ability to interact with all levels of employees and work with cross-functional teams.
Strong skills in data collection, analysis, and decision-making.  Preferred Six Sigma Green Belt or DMAIC process familiarity.
Strong organization, administrative and attention to detail skills.
Lean certification, lean business system development/leadership, ISO 9001 are all a plus.
Memberships in the International Association of Lean Practitioners, Global Lean and Six Sigma Network, and Lean Enterprise Institute membership are all a plus.
High level of PC proficiency, including Microsoft Office suite.
Working Conditions (if applicable):
Sleep Number is an equal opportunity employer, committed to recruiting, hiring and promoting qualified people of all backgrounds, regardless of sex; race; color; creed; national origin; religion; age; marital status; pregnancy; physical, mental, communicative or sensory disability; sexual orientation; gender identity or any other basis protected by federal, state or local law.
Job ID R1483
Apply
Recently Viewed jobs
No jobs have been viewed recently.
Saved jobs
Sorry, you do not have any saved jobs.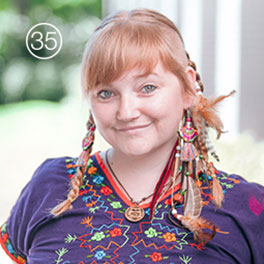 "Sleep is integral to a happy healthy lifestyle and it has such a huge impact on everyday life. Sleep Number is a unique company to work for because you're truly helping people."

Sophia, Customer Service Representative