Digital Marketing Software Engineer
Apply
Position Purpose
The Digital Marketing Software Engineer role brings the creative vision and strategy for sleepnumber.com to life creating an exceptional user experience with the Sleep Number brand that furthers consideration, conversion, and brand evangelism. 
Primary Responsibilities
Engineer, test and deploy pages, modules and other web experiences to support the Digital Marketing goals, strategies, and objectives. 
Enhance the e-commerce platform to enable new capabilities and efficiencies to our business users and development teams 
Promote excellence in stability, deployment confidence, and security across the e-commerce platform codebase 
Leverage best-in-class standards and technology to maximize the performance of platforms and applications 
Write unit, integration and functional tests using applicable modern testing framework 
Embrace the Agile principles and methodologies 
Encourage personal growth and excellence through code review process 
Be unfailingly kind 
Technologies
Ruby, Rails, Javascript, ReactJS, ImmerJS, Emotion, SCSS, Jest, React Testing Library, Cypress, Webpack. 
Position Requirements
5 years of demonstrated experience in software engineering and web development with an advanced knowledge of Javascript and/or Ruby/Rails 
3 years professional experience with ReactJS and/or Rails 
Experience with responsive design and development 
Knowledge of Agile principles and SCRUM methodologies 
Excellent written and oral communication skills 
Excellent team building and collaboration skills 
Proficient in Javscript, ReactJS, ImmerJS, Emotion, SCSS, Jest, Enzyme, Cypress, Webpack, Java, Spring.
Sleep Number is an equal opportunity employer.  We are committed to recruiting, hiring and promoting qualified people and prohibit discrimination based on race, color, marital status, religion, sex (including gender, gender identity, gender expression, transgender status, pregnancy, childbirth, and medical conditions related to pregnancy or childbirth), sexual orientation, age, national origin or ancestry, citizenship status, physical or mental disability, genetic information (including testing and characteristics), veteran status, uniformed servicemember status or any other status protected by federal, state, or local law.
Job ID R13861
Apply
Recently Viewed jobs
No jobs have been viewed recently.
Saved jobs
Sorry, you do not have any saved jobs.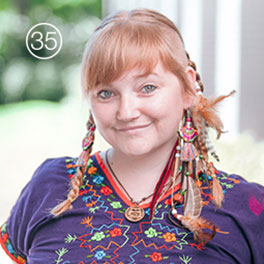 "Sleep is integral to a happy healthy lifestyle and it has such a huge impact on everyday life. Sleep Number is a unique company to work for because you're truly helping people."

Sophia, Customer Service Representative