Data Architect
Minneapolis, Minnesota
Apply
Position Purpose:
Sleep Number IT Enterprise Analytics Platform team is looking for a Data Architect for a data engineering team. You should be able to help us enhance our data capabilities and create a competitive advantage. Your passion for data architecture principles is infectious and inspires the teams to engage, inspect, adapt, and continuously improve. You are highly organized with positive energy that fosters a great team dynamic and the strong interactions that define a winning team. This position requires active participation in the modeling techniques for conceptual, logical and physical data models.
Primary Responsibilities:
Drive and define an overarching data architecture vision and strategy to maximize the optimization of data assets
Define and implement data architecture, standards and strategies
Develop high-level database architectures and ensure that database designs are consistent with information architecture and information management standards as well as industry standards
Design, develop, and test data models
Design and implement data models to support reporting, dashboarding, and integration needs
Document data flows and transformations
Design, develop and communicate data models at the conceptual, logical and application levels
Map data sources, document interfaces and data movement
Work directly with product and business stakeholders to understand their respective requirements and translate them into data architecture solutions
Key Performance Indicators:
Proactive: Acts without being told what to do. Brings new ideas to the company.
Persistence: Demonstrates tenacity and willingness to go the distance to get something done.
Attention to Detail: Does not let important details slip through the cracks or derail a project.
Follow-Through on Commitments: Lives up to verbal and written agreements.
Agility: Can bounce between projects day to day.
Position Requirements:
Bachelor's degree in Data Science or Data engineering
5+ years of data experience
Knowledge, Skills & Abilities:
Demonstrated ability to assess current source systems and create an integrated multi-domain model. 
Experience with Data Modelling tools like Erwin is required
Experience with ETL tools is required (i.e., Talend, Informatica, Microsoft SSIS)
Experience in creating data models based on complex business entities
Ability to understand and work across different expected workloads (transactional, ODS, analytical structures).
Ability to work across stakeholders and communicate clearly
Experience with loading data from internal/external APIs
Understanding of implications of various consumption models (reporting, advanced analytics including machine learning, API End Points).
Excellent Analytical skills required
Flexibility/Adaptability is required, especially when working as a team
Experience with public cloud solutioning (i.e. Azure, AWS)
Experience with Data Streaming flows is a plus (i.e., Kafka, Beam, Spark Streaming)
Experience in delivering solutions based on Agile principles is a plus
Working Conditions (if applicable):
Standard office environment
Sleep Number is an equal opportunity employer, committed to recruiting, hiring and promoting qualified people of all backgrounds, regardless of sex; race; color; creed; national origin; religion; age; marital status; pregnancy; physical, mental, communicative or sensory disability; sexual orientation; gender identity or any other basis protected by federal, state or local law.
Job ID R3479
Apply
Recently Viewed jobs
No jobs have been viewed recently.
Saved jobs
Sorry, you do not have any saved jobs.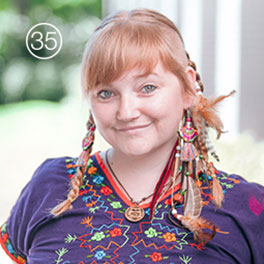 "Sleep is integral to a happy healthy lifestyle and it has such a huge impact on everyday life. Sleep Number is a unique company to work for because you're truly helping people."

Sophia, Customer Service Representative