Customer Service Representative II (Bilingual)
Apply
Position Purpose
The Customer Service Universal Specialist is a brand ambassador and customer advocate. They are expected to review, investigate, research, and resolve issues in a manner that drives first-contact resolution with the customer experience in mind. They are responsible for resolving customer needs via phone (questions, concerns, product issues, etc.), engaging the customer and confidently recommending a resolution within the span of Sleep Number's process and policy, while providing individualized solutions that wow the customer. This role handles customers who have escalated beyond their first interaction, ensuring ownership and complete resolution for the customer.
Primary Responsibilities
Effectively gather information and problem solve to help the customer resolve their needs
Serve as an expert for Sleep Number owners with their innovative products by answering technology-related product questions, diagnosing and resolving specific product concerns
Attend and actively participate in all scheduled coaching, training
Handle escalated and complex customer calls with the key objective of providing end to end resolutions for the customer. Effectively identify issues, de-escalate, and resolve with empowerment to re-engage the customer with the brand, following up with customers when needed
Serve as a Case Manager to customers with repeated or complex needs, provide proactive follow up to ensure expectations have been met or to reset expectations
Document specific and accurate customer information, product codes and resolution notes into Siebel and any other designated software. Consistently keep accurate records of all completed service activity.
Other responsibilities as assigned.
Position Requirements
Fluency in the Spanish language
2-4 years of service experience, preferably in a call center environment
Experience with formal written communication recommended
High School diploma required; college degree preferred
Demonstrated problem solving and analytical capabilities
Excellent judgement allowing the ability to decipher the difference between resolving the reason for the call vs. appeasing the customer
Active listening skills and strong interpersonal communication skills
Ability to connect with and de-escalate customers while balancing customer, business, and shareholder needs
Ability to prioritize tasks, meet deadlines and work independently in a fast-paced environment
Excellent communications skills - both written and verbal; must be able to understand written and verbal instruction in English and Spanish as well as demonstrate proficient ability to speak English and Spanish
Ability to maintain proper phone etiquette, demonstrate patience and a positive attitude in order to facilitate calm, positive and productive conversations with customers
Working Conditions
Must be able to sit 8 hours or more per shift and utilize standard office equipment such as a computer, keyboard and phone; tolerate moderate noise level due to surrounding phone conversations
Flexibility with work schedule which may include evenings, weekends and holidays
Normal physical exertion within an office environment.
 Ability to get to a Sleep Number store or facility should computer issues require it
Must have access to internet and a quiet work area where distractions and noise are minimal should you be authorized to work remotely
Willingness & ability to travel to a Sleep Number store or facility should computer issues arise
You may be required to complete an internet speed test and communicate result of speed test to your leader. Should your internet speed test not be sufficient, your ability to work remotely may be impacted
Internet speed that can support consistent and reliable delivery of customer service
Recommended internet speed is 25 upload and 5 download speed for a single user
You will be required to deactivate your wireless capability when using Sleep Number equipment during work hours
If there are lengthy disruptions to your power or internet service, you will be required to follow specific Sleep Number processes which may include, but not limited to, going onsite to work in a Sleep Number facility or taking unpaid time off if applicable
Sleep Number issued equipment can only be used for Sleep Number purposes
You must maintain only one designated work location
You will be expected to set up all Sleep Number issued equipment in your workspace
You will be expected to disassemble and return all Sleep Number issued equipment as directed by your leader upon request and/or upon ending of your role
By submitting an application, you acknowledge that you can meet all above listed requirements
Job ID R12347
Apply
Recently Viewed jobs
No jobs have been viewed recently.
Saved jobs
Sorry, you do not have any saved jobs.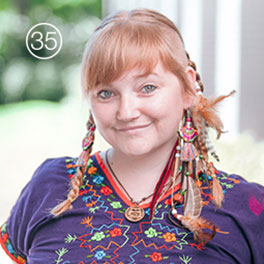 "Sleep is integral to a happy healthy lifestyle and it has such a huge impact on everyday life. Sleep Number is a unique company to work for because you're truly helping people."

Sophia, Customer Service Representative