Customer Relationship Consultant
Minneapolis, MN
Overview
When a customer buys one of our smart beds, it's just the beginning. You'll cultivate relationships, solve challenges and share your passion for wellness and quality sleep.
Full-time First/Second Shift
Entry Level
Travel: No
Success Profile
We're looking for a special kind of customer service professional. See if you have the right mix of traits.
Communicator
Good Listener
Compassionate
Helpful
Positive
Trustworthy
Quote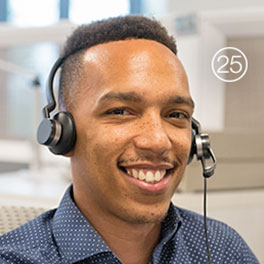 "I have never worked for a company that has so many opportunities for career advancement. I've received three promotions since I began my career here."

Justin, Service Recovery Specialist
Responsibilities
Job ID R3894
Position Purpose
The Customer Relationship Consultant's role is twofold; be the primary point of escalation resolution for retail regional vice-presidents and their leadership teams including 4-6 district managers and associated field service managers.  Secondly, be the highest point of escalation for customers who escalate to our executive leadership inclusive of the CEO.  This role should be a partner to both the retail district manager as well as the field service manager.  The expectation of this role is to have broad reach within the organization to require action from cross-functional partners based on the Consultant's independent judgement of a customer situation.  The Consultant will have large discretion of decision making to ensure each customer is appropriately taken care of leading to a superior customer experience.
Primary Responsibilities
Handle escalated and complex customer calls with the key objective of providing end to end resolutions for the customer. Effectively identify the issues, de-escalate, and resolve with empowerment to re-engage the customer with the brand.
Handle actionable NPS comments from Customer Service as well as other customer-facing departments to ensure follow up and resolution of concerns
Coordinate with other personnel and cross-functional resources to ensure the most expeditious and satisfactory completion of the customer experience.
Research solutions and place timely follow-up calls to customers if first interaction resolution was not possible.
Provide leadership and guidance to the Customer Relationship Center team members including answering process, policy and product questions, providing approvals/appeasements for discount and warranty exceptions, and ensuring harmony and efficiency across the team.
Serve as a Case Manager to customers with repeated or complex needs, provide proactive follow up to ensure expectations have been met or to reset expectations
Build and foster meaningful relationships with the assigned retail and field service leadership teams
Document specific and accurate customer information, product codes and resolution notes into Siebel. Consistently keep accurate records of all completed service activity.
Other responsibilities as assigned.
Position Requirements
2-4 years of service experience, preferably in a call center environment
Proficiency with Customer Advocacy recommended
Experience with formal written communication recommended
High School diploma required; college degree preferred
Required years of experience overall and in key areas
Any training or certifications required
List preferred qualifications as well, if applicable
Knowledge, Skills & Abilities
Ability to provide a WOW experience to our Customers and Owners by making them feel understood and valued
Demonstrated problem solving and analytical capabilities
Excellent judgement allowing the ability to decipher the difference between resolving the reason for the call vs. appeasing the customer
Active listening skills and strong interpersonal communication skills
Ability to connect with and de-escalate customers while upholding company policy
Ability to prioritize tasks, meet deadlines and work independently in a fast paced environment
Strong sales skills to effectively sell solutions to customers
Intermediate computer skills required (data entry, email, customer and order management software)
Strong sense of teamwork and commitment to the larger organization, contributing to a positive environment
Must exhibit strong accountability and ownership
Desire to learn and stay current with the full offering of products and services offered
Resiliency to embrace challenges and strive to find creative solutions
Ability to be enthused about servicing Sleep Number Owners and dedicated to finding resolution
Excellent communications skills -  both written and verbal; must be able to understand written and verbal instruction in English as well as demonstrate proficient ability to speak English
Ability to maintain proper phone etiquette, demonstrate patience and  a positive attitude in order to facilitate calm, positive and productive conversations with customers
Ability to adapt and thrive in a fast paced, ever-changing call center environment
Working Conditions
Must be able to sit 8 hours or more per shift and utilize standard office equipment such as a computer, keyboard and phone; tolerate moderate noise level due to surrounding phone conversations
Flexibility with work schedule which may include evenings, weekends and holidays
Normal physical exertion within an office environment.
Sleep Number is an equal opportunity employer, committed to recruiting, hiring and promoting qualified people of all backgrounds, regardless of sex; race; color; creed; national origin; religion; age; marital status; pregnancy; physical, mental, communicative or sensory disability; sexual orientation; gender identity or any other basis protected by federal, state or local law.
Rewards & Benefits
Benefits

Full benefits within 30 days; we've got you covered mind, body and soul

Total Compensation

Competitive hourly rate; annual incentive plan; 401(k) plan + match

Team

Small, close-knit team that feels like family; everyone is committed to providing the highest level of customer service

Time Off

Set schedule, paid company holidays and paid time off

Continuing Education

Prepare for future opportunities at Sleep Number with our tuition reimbursement program

Product

Discounts on our innovative, award-winning products that truly make a difference in customers' lives
The Application Experience
Applying for a position with Sleep Number? Here's a quick overview of the process and some tips to help you be successful.
Complete an online application
Apply for the role that interests you at jobs.sleepnumber.com
Good match? One of our recruiters will reach out to schedule time to learn more about you
Not the right opportunity? You'll be notified by email
No current openings? Join our talent community
Get to know us better
Interview #1
You'll spend about 30 minutes talking to one of our recruiters on the phone; they will share more information about our company and culture as well as the role and its requirements. They will also ask some questions about your previous experience.
You'll have the chance to talk through your work history, how you've made an impact in the past and why you're interested in joining our team

Tips :

Have dedicated time available without disruptions
Relax and be yourself; we value individuals!
Take the time to tell your story (work experience, what gives you a sense of purpose at work)
Spend some time thinking about questions you have for us
After this step, your recruiter will let you know if you're moving to the next step
Interview #2
Congrats! You're moving ahead in the process and are meeting with the hiring leader and (if applicable) others in the team. Depending on the role, this interview may be in-person or via video chat.

We'll ask you a series of behavior-based interview questions trying to gauge whether you're a good fit for the role and the team. Here are some examples:

Tell me about a time you exceeded a customer's expectations
Tell me about a time when you had to admit to your leader that you weren't very good at something.
Describe when or where you learned the most about your stengths and weaknesses

Tips:

Talk with your recruiter about how to prepare
Relax and be yourself; we value individuals!
Be on time and dress professionally (even for a video chat)
Be ready to share how much you've learned about Sleep Number
Spend some time thinking about questions you have about us
After the interview
Your recruiter will follow-up so you know what to expect; in some cases, there may be additional interviews
If you're selected for the position:

Your recruiter will work with you on your offer and start date
Certain roles require additional steps between the offer and start date (e.g., background check); if that's the case your recruiter will provide more information

Your recruiter will follow up with you regularly before your first day
About our Location
Minneapolis, Minnesota
View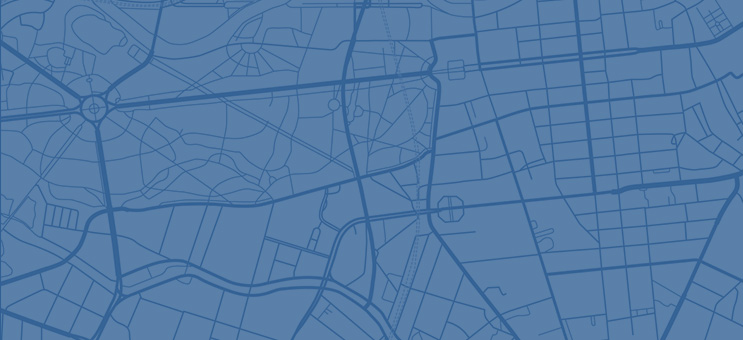 Recently Viewed jobs
No jobs have been viewed recently.
Saved jobs
Sorry, you do not have any saved jobs.