Associate Service Desk Analyst
Apply
Position Purpose
The Associate Service Desk Analyst position provides front-line technical support via phone, in email, and in person for all employees and contractors at Select Number.
Primary Responsibilities
Use ticketing system to document incidents and to assign them to other groups if necessary
Initial triage, troubleshooting, and analysis of hardware and software issues
Assist with testing of new applications and updates to both software and hardware systems
Interact with all levels of staff and management throughout each segment of the business
Modification of configurations, utilities, software default settings, etc. for workstations
Occasional troubleshooting deep dive into chronic/re-occurring issues
Break/Fix of known issues
Identify potential outages, fully document, and notify appropriate on-call staff
Password resets not handled by automated systems
Utilize, contribute to, and update the Service Desk knowledge base
Partner with Tier 2 and 3 Support Teams on projects, deployments, and upgrade initiatives
Position Requirements
Quality and professional interaction with end-users
Demonstrates consistent performance related to troubleshooting and issue resolution
Complete and accurate documentation of all incidents
Opens and closes incidents in a timely manner, maintaining targeted First Call Resolution and quality metrics
Provides status updates on outstanding incidents to users
Works efficiently and ensures troubleshooting steps are taken and noted on every call
Strong written and oral communication
Creative, flexible, and proactive problem solver
Ability to prioritize job duties in a fast-paced environment
Able to work effectively as part of a team
Readily adapts to changing or ambiguous situations; seeks opportunities to grow and develop; learns from successes and failures; recovers quickly from set-backs
Digs deep and asks the right questions; willing to challenge personal biases and assumptions; considers costs, benefits and tradeoffs; makes timely decisions based on data and sound judgment
Demonstrates personal investment in the team's success; understands the talent/capabilities needed to meet customer and business objectives; takes an active interest in others' growth, identifying strengths, development needs and career interests; provides constructive, actionable feedback
Seeks challenging assignments and demonstrates a tenacious drive for results; translates strategy into clear plans and action; actively monitors what is getting done and how; holds self and others accountable for execution excellence; leverages technology to optimize efficiency and productivity
Job ID R10418
Apply
Recently Viewed jobs
No jobs have been viewed recently.
Saved jobs
Sorry, you do not have any saved jobs.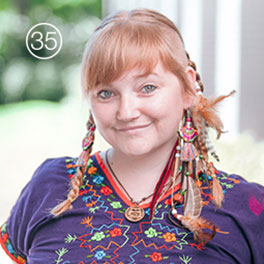 "Sleep is integral to a happy healthy lifestyle and it has such a huge impact on everyday life. Sleep Number is a unique company to work for because you're truly helping people."

Sophia, Customer Service Representative