Associate Manager, Customer Relationship Center
Minneapolis, MN
Overview
When a customer buys one of our smart beds, it's just the beginning. You'll cultivate relationships, solve challenges and share your passion for wellness and quality sleep.
Full-time First/Second Shift
Entry Level
Travel: No
Success Profile
We're looking for a special kind of customer service professional. See if you have the right mix of traits.
Communicator
Good Listener
Compassionate
Helpful
Positive
Trustworthy
Quote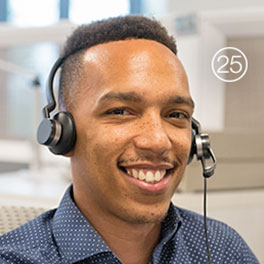 "I have never worked for a company that has so many opportunities for career advancement. I've received three promotions since I began my career here."

Justin, Service Recovery Specialist
Responsibilities
Job ID R6268
Responsible for managing call center volumes to meet and exceed service levels.   Accountable for staff utilization, quality of service, integration of new product and first call resolution.  Provides daily direction to relationship center supervisors, motivating leaders to drive a superior customer experience, satisfaction and net promoter score.  Builds harmony and delivers effective collaboration with cross functional teams.
Core responsibilities include engaging, motivating and developing customer relationship center supervisors on all service and performance deliverables, driving accountability and productivity, along with elevating the customer experience. The Associate Manager balances the workload, challenges the status quo, seeks out continuous improvement opportunities and drives net promoter score growth.
The Customer Relationship Center Associate Manager thinks creatively and cross-functionally and encourages supervisors to do the same while playing a key role in executing Sleep Number's vision and strategy of becoming one of the world's most beloved brands.
Primary Responsibilities
Support and drive a culture of accountability, teamwork, collaboration and continuous improvement. 
Lead, coach and mentor supervisors to effectively and efficiently optimize service levels, exceed performance goals, deliver customer satisfaction and drive revenue growth.
Ensure deployment of Training, Knowledge Management and Continues Improvement resources/processes to enable workforce to deliver an accurate first call resolution; partner with WFM to execute training schedule adherence.  
Partner with Talent Acquisition to recruit, hire and retain leaders who are engaged and aligned with the company's mission; partner with SR manager for specialty team and leadership promotion consultation.
Analyze performance data and identify areas of strength and opportunity at team and individual levels.
Champion Rewards & Recognition program to drive performance, engagement and positive reinforcement.
Identify and share trends with key partners to understand root causes, benefits, costs and risks. 
Hold leaders accountable to company and department standards via consistent and timely coaching, performance management and progressive discipline processes.
Serve as a reference and communication expert for all policies, procedures and products.
Other responsibilities as assigned.
Position Requirements
5 years proven leadership experience required, or internal equivalent
8 years customer service experience required, preferably in a call center environment
Sales experience desired.
Strong leadership, coaching, team building and people development skills
Dynamic and engaging communication skills, both written and verbal with the ability to gauge and adjust to the audience
Demonstrated moxie to respond appropriately and professionally to customers, colleagues and direct reports
Driven to motivate, develop and coach direct reports through disciplinary issues, as well as developmental opportunities while providing positive encouragement
Ability to prioritize tasks, meet deadlines and work independently in a fast-paced environment.
Demonstration of company values; uphold and enforce company policies.
Ability to maintain high morale and engagement.
Support and communicate company initiatives
Resiliency to embrace challenges and strive to find creative solutions
Analytical ability and demonstrated problem solving skills
Advanced computer skills with proficiency in Microsoft Office applications
Rewards & Benefits
Benefits

Full benefits within 30 days; we've got you covered mind, body and soul

Total Compensation

Competitive hourly rate; annual incentive plan; 401(k) plan + match

Team

Small, close-knit team that feels like family; everyone is committed to providing the highest level of customer service

Time Off

Set schedule, paid company holidays and paid time off

Continuing Education

Prepare for future opportunities at Sleep Number with our tuition reimbursement program

Product

Discounts on our innovative, award-winning products that truly make a difference in customers' lives
The Application Experience
Applying for a position with Sleep Number? Here's a quick overview of the process and some tips to help you be successful.
Complete an online application
Apply for the role that interests you at jobs.sleepnumber.com
Good match? One of our recruiters will reach out to schedule time to learn more about you
Not the right opportunity? You'll be notified by email
No current openings? Join our talent community
Get to know us better
Interview #1
You'll spend about 30 minutes talking to one of our recruiters on the phone; they will share more information about our company and culture as well as the role and its requirements. They will also ask some questions about your previous experience.
You'll have the chance to talk through your work history, how you've made an impact in the past and why you're interested in joining our team

Tips :

Have dedicated time available without disruptions
Relax and be yourself; we value individuals!
Take the time to tell your story (work experience, what gives you a sense of purpose at work)
Spend some time thinking about questions you have for us
After this step, your recruiter will let you know if you're moving to the next step
Interview #2
Congrats! You're moving ahead in the process and are meeting with the hiring leader and (if applicable) others in the team. Depending on the role, this interview may be in-person or via video chat.

We'll ask you a series of behavior-based interview questions trying to gauge whether you're a good fit for the role and the team. Here are some examples:

Tell me about a time you exceeded a customer's expectations
Tell me about a time when you had to admit to your leader that you weren't very good at something.
Describe when or where you learned the most about your stengths and weaknesses

Tips:

Talk with your recruiter about how to prepare
Relax and be yourself; we value individuals!
Be on time and dress professionally (even for a video chat)
Be ready to share how much you've learned about Sleep Number
Spend some time thinking about questions you have about us
After the interview
Your recruiter will follow-up so you know what to expect; in some cases, there may be additional interviews
If you're selected for the position:

Your recruiter will work with you on your offer and start date
Certain roles require additional steps between the offer and start date (e.g., background check); if that's the case your recruiter will provide more information

Your recruiter will follow up with you regularly before your first day
About our Location
Minneapolis, Minnesota
View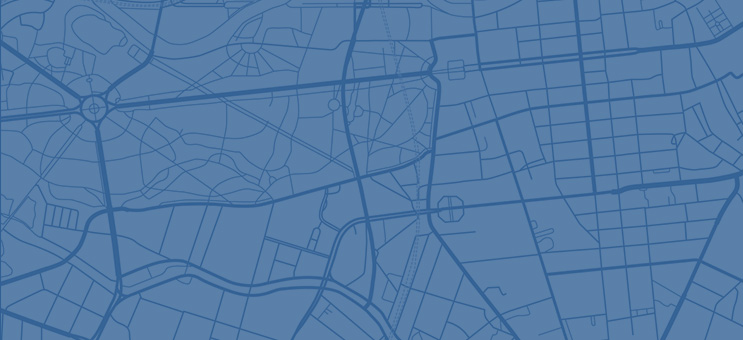 Recently Viewed jobs
No jobs have been viewed recently.
Saved jobs
Sorry, you do not have any saved jobs.