Associate Manager, CRC
Apply
Responsible for managing call center volumes to meet and exceed service levels.   Accountable for staff utilization, quality of service, integration of new product and first call resolution.  Provides daily direction to relationship center supervisors, motivating leaders to drive a superior customer experience, satisfaction and net promoter score.  Builds harmony and delivers effective collaboration with cross functional teams.
Core responsibilities include engaging, motivating and developing customer relationship center supervisors on all service and performance deliverables, driving accountability and productivity, along with elevating the customer experience. The Associate Manager balances the workload, challenges the status quo, seeks out continuous improvement opportunities and drives net promoter score growth.
The Customer Relationship Center Associate Manager thinks creatively and cross-functionally and encourages supervisors to do the same while playing a key role in executing Sleep Number's vision and strategy of becoming one of the world's most beloved brands.
Primary Responsibilities
Support and drive a culture of accountability, teamwork, collaboration and continuous improvement. 
Lead, coach and mentor supervisors to effectively and efficiently optimize service levels, exceed performance goals, deliver customer satisfaction and drive revenue growth.
Ensure deployment of Training, Knowledge Management and Continues Improvement resources/processes to enable workforce to deliver an accurate first call resolution; partner with WFM to execute training schedule adherence.  
Partner with Talent Acquisition to recruit, hire and retain leaders who are engaged and aligned with the company's mission; partner with SR manager for specialty team and leadership promotion consultation.
Analyze performance data and identify areas of strength and opportunity at team and individual levels.
Champion Rewards & Recognition program to drive performance, engagement and positive reinforcement.
Identify and share trends with key partners to understand root causes, benefits, costs and risks. 
Hold leaders accountable to company and department standards via consistent and timely coaching, performance management and progressive discipline processes.
Serve as a reference and communication expert for all policies, procedures and products.
Other responsibilities as assigned.
Position Requirements
5 years proven leadership experience required, or internal equivalent
8 years customer service experience required, preferably in a call center environment
Sales experience desired.
Strong leadership, coaching, team building and people development skills
Dynamic and engaging communication skills, both written and verbal with the ability to gauge and adjust to the audience
Demonstrated moxie to respond appropriately and professionally to customers, colleagues and direct reports
Driven to motivate, develop and coach direct reports through disciplinary issues, as well as developmental opportunities while providing positive encouragement
Ability to prioritize tasks, meet deadlines and work independently in a fast-paced environment.
Demonstration of company values; uphold and enforce company policies.
Ability to maintain high morale and engagement.
Support and communicate company initiatives
Resiliency to embrace challenges and strive to find creative solutions
Analytical ability and demonstrated problem solving skills
Advanced computer skills with proficiency in Microsoft Office applications
Job ID R11830
Apply
Recently Viewed jobs
No jobs have been viewed recently.
Saved jobs
Sorry, you do not have any saved jobs.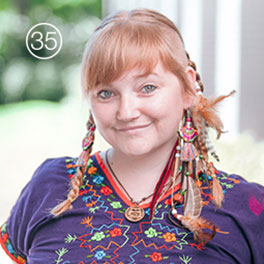 "Sleep is integral to a happy healthy lifestyle and it has such a huge impact on everyday life. Sleep Number is a unique company to work for because you're truly helping people."

Sophia, Customer Service Representative