Professional, Digital Sales and Service
Apply
Position Purpose 
The Digital Experience Sales Professional is a Sleep Number brand ambassador serving as the front line for customer experience sales interactions via live chat. They are responsible for meeting established sales goals by understanding customer needs and matching them to product solutions while utilizing the Selling by Numbers sales process. They also assist customers in completing website transactions to enable Ecommerce to consistently achieve its revenue goal.
Primary Responsibilities
Answer multiple incoming sales chats at a time in order to close sales

Utilize Selling by Numbers sales process to guide customer interactions

Exceed sales goals as established by the Digital Experience Manager

Effectively explain product and promotional details

Accurately capture and record all customer information necessary to conduct business

Recommend, assist with, and/or implement process improvements

Attend and actively participate in all scheduled coaching, training and certifications

Communicate relevant feedback (productivity or customer related) to the Digital leadership team

Ability to back up customer service chats and emails as necessary

Other responsibilities as assigned
Position Requirements 
1-2 years sales experience preferred; experience in a call center or live chat environment a plus
Experience with operating multiple computer programs at the same time
Proven ability to multitask effectively
Excellent understanding and consistent usage of proper grammar when interacting with customers
Must be able to maintain proper etiquette, demonstrate patience and consistently strive for a positive attitude in order to facilitate calm, positive and productive interactions with customers
Excellent reading comprehension abilities with the insight to quickly and easily read others through written cues
Demonstrated ability to respond appropriately and professionally to customers, coworkers and other departments
Dynamic and engaging communication skills, both written and verbal; must be able to understand written and verbal instructions in English as well as demonstrate proficient online writing/typing skills
Demonstrated problem solving and interpersonal communication skills
Enthused about servicing Sleep Number owners and dedicated to finding individualized resolutions
Desire to be on a team and foster positive relationships with the Sleep Number family
Demonstrated work ethic; ability to prioritize tasks, meet deadlines and work independently in a fast-paced environment; able to work under pressure and effectively manage stress
Energizing self-starter who is results driven and skilled in autonomy with the desire to succeed in an individualized sales environment
Interest in new media, consumer-generated content and digital influence
Willingness to participate in cross-functional collaborations
Intermediate computer skills required (data entry, email, customer relationship management software)
Sleep Number is an equal opportunity employer.  We are committed to recruiting, hiring and promoting qualified people and prohibit discrimination based on race, color, marital status, religion, sex (including gender, gender identity, gender expression, transgender status, pregnancy, childbirth, and medical conditions related to pregnancy or childbirth), sexual orientation, age, national origin or ancestry, citizenship status, physical or mental disability, genetic information (including testing and characteristics), veteran status, uniformed servicemember status or any other status protected by federal, state, or local law.
Job ID R15266
Apply
Recently Viewed jobs
No jobs have been viewed recently.
Saved jobs
Sorry, you do not have any saved jobs.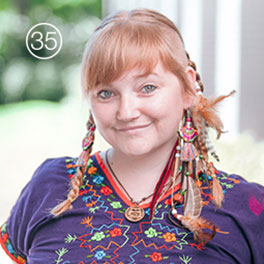 "Sleep is integral to a happy healthy lifestyle and it has such a huge impact on everyday life. Sleep Number is a unique company to work for because you're truly helping people."

Sophia, Customer Service Representative