Sleep Professional/Returns
Apply
Position Purpose 
The Sleep Professionals are responsible for re-engaging customers in trial who are disappointed in their purchase for any reason by getting customers bought into solutions to help their situation. They are also responsible for handling calls from customers that are not comfortable in their bed in all periods of ownership by reengaging them with their product by offering individualized solutions.
Primary Responsibilities
Answer incoming customer trial return calls and provide appropriate solutions to customers' reasons for return with the goal of saving the sale and positively impacting retention. 
Focus on discovery of issues and identifying hot buttons of customers, making recommendations on solutions based on relating key features and benefits to customers, and addressing regarding technologically evolving products, all questions, concerns and closing with the customer.
Responsible for lowering corporate trial return rate through use of save the sale tactics.
Appropriately utilize standardized call guides and save the sale tools to confidently and energetically save sales and resell the product to overcome customer disappointment.
Answer incoming customer comfort calls including but not limited to pain, rolling to the center/edge, general discomfort, and disappointment in the product with the goal of helping the customer capture or recapture comfort.
Answer incoming customer service calls and resolve all questions, requests, and changes to ensure the highest level of luxury brand customer service.
Conduct follow-up calls to customers in a timely manner to resolve any and all customer issues, striving for first call resolution.
Responsible for raising NPS rates for the company by providing useful comfort solutions.
May perform other duties as assigned.
Position Requirements 
1-2 Years Call Center or Service Industry experience required
Proficiency with Gen lines
Comfort or Innovation proficiency preferred
High School diploma or GED required
Advanced degree preferred
Strong sales skills to effectively sell solutions and resell the product to customers
Demonstrated problem solving and interpersonal communication skills
Ability to effectively communicate empathy to customers
Ability to adapt to and embrace change in products and policies by demonstrating agility
Must be able to demonstrate resiliency in tough situations
Must be able to maintain proper phone etiquette, demonstrate patience and consistently strive for a positive attitude in order to facilitate calm, positive and productive conversations with customers
Must be able to interpret product literature (i.e. warranty documentation, product specifications, product diagrams, etc.) and effectively communicate that information by phone
Must be able to work in a team environment and develop positive relationships with coworkers.
Must be able to balance multiple process improvement projects according to workflow priorities
Must be focused on resolution and results by being decisive
Must be comfortable with ambiguity as well as working within guidelines by using intuition when data is not available
Ability to process information quickly
Ability to be courageous and share opposing views
Must have the ability and desire to step outside of their comfort zone and be challenged
Ability to thrive in a fun atmosphere
Intermediate to Advanced computer skills required (data entry, email, customer and order management software)
Strong written communication and reading comprehension abilities, Experience with formal written communication recommended
Sales and/or retention experience recommended
Technical product experience and troubleshooting recommended
Sleep Number is an equal opportunity employer.  We are committed to recruiting, hiring and promoting qualified people and prohibit discrimination based on race, color, marital status, religion, sex (including gender, gender identity, gender expression, transgender status, pregnancy, childbirth, and medical conditions related to pregnancy or childbirth), sexual orientation, age, national origin or ancestry, citizenship status, physical or mental disability, genetic information (including testing and characteristics), veteran status, uniformed servicemember status or any other status protected by federal, state, or local law.
Job ID R11067
Apply
Recently Viewed jobs
No jobs have been viewed recently.
Saved jobs
Sorry, you do not have any saved jobs.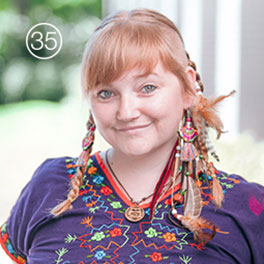 "Sleep is integral to a happy healthy lifestyle and it has such a huge impact on everyday life. Sleep Number is a unique company to work for because you're truly helping people."

Sophia, Customer Service Supervisor