District Manager
Apply
Position Purpose
The District Manager is accountable for all aspects of the District's performance including: sales, operations, expense control/payroll budgets, employee relations, merchandising, inventory management and succession planning. This critical role is responsible for fostering the Sleep Number culture in our stores, specifically by engaging employees in Sleep Number's mission "to become the new standard in sleep by providing individualized sleep Experiences" and ensuring a best-in-class customer experience at every store.  A successful District Manager will be viewed by others in the organization as a cultural leader in terms of performance (both sales results and operational excellence), customer experience, leadership development and integrity. This will be a remote position that will be based in the Oregon market.
Primary Responsibilities
Partner with Talent Acquisition to recruit and hire Sleep Professionals and Store Managers who are engaged with the company's mission, personify the company's "Leadership DNA" and are committed to providing an outstanding customer experience.
Drive and maximize district sales, profit and key performance indicator (KPI) performance
Directly responsible for the selection, onboarding, engagement, performance accountability and professional development of store sales managers and sales professionals (indirectly).
Conduct store leadership visits and operational audits to ensure that all activity within the store, and the appearance of the store, is in-line with the Sleep Number brand 
Play a key role in the broader strategic planning of the assigned district particularly as it relates to sales events, store manager bench-strength development and real estate decisions
Ensure compliance by all store employees of policies and procedures set for the Retail Division
Communicate and ensure execution of corporate strategies and sales training procedures, particularly through leadership of effective onboarding, performance management and district training meetings
Responsible for controlling expenses to remain within budget guidelines for assigned district
Act as the primary liaison between assigned stores and the RVP and Home Office. 
Perform other job related duties as assigned
Key Performance Indicators
Revenue, ASP, Conversion
Store audit and discount performance
Bedding (Mattress Pad and Pillow Attach)
Staffing, Retention, Hidden Helper
Position Requirements
5-7 years retail experience in both non-commission or commission based environments
2+ years' experience in multi-unit management
Proven managerial, leadership and problem solving skills within a multi-unit sales organization
Proven ability to recruit and manage quality sales employees
Proven ability to assess performance and coach/develop others
Demonstrated ability to execute complex processes in a fast-paced environment
Must have strong selling and sales training skills, especially as they relate to retail
Detail oriented with strong organization skills
Ability to maintain high morale and engagement with employees
High School diploma or GED required
BA/BS Preferred
Knowledge, Skills & Abilities
Superior verbal and written communication skills at all levels of the organization
Ability to interpret and analyze financial statements
Intermediate computer skills required
Ability to adapt to change; flexible
Must have a valid driver's license
Ability to relocate within Region and Company preferred
Working Conditions
Ability to work inconsistent/retail hours (evenings and weekends) dictated by business needs
Frequent travel required (daily/overnight within district, 2-3 times per year to national meetings, or as needed)
Must be able to work in both a home office setting and a retail store environment
Job ID R6757
Apply
Recently Viewed jobs
No jobs have been viewed recently.
Saved jobs
Sorry, you do not have any saved jobs.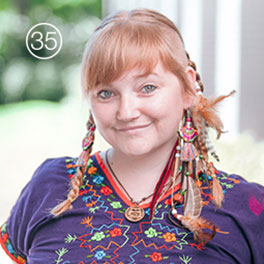 "Sleep is integral to a happy healthy lifestyle and it has such a huge impact on everyday life. Sleep Number is a unique company to work for because you're truly helping people."

Sophia, Customer Service Representative