Customer Service Representative
Jefferson, LA
Overview
When a customer buys one of our smart beds, it's just the beginning. You'll cultivate relationships, solve challenges and share your passion for wellness and quality sleep.
Full-time First/Second Shift
Entry Level
Travel: No
Success Profile
We're looking for a special kind of customer service professional. See if you have the right mix of traits.
Communicator
Good Listener
Compassionate
Helpful
Positive
Trustworthy
Quote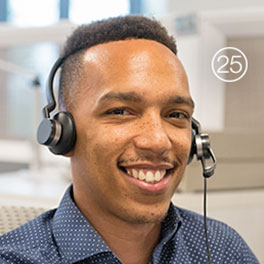 "I have never worked for a company that has so many opportunities for career advancement. I've received three promotions since I began my career here."

Justin, Service Recovery Specialist
Responsibilities
Job ID R21128
Job Location Jefferson, Louisiana
Company Overview
Sleep Number team members are part of a passionate, purpose-driven culture that supports improving the health and wellbeing of society through higher quality sleep. We are not just focused on our customers, however; being employed by Sleep Number means your personal wellbeing is important, too. As we continue to grow, we are looking for team members who will bring their unique personalities, backgrounds, and skills to work. Whether you are entering, returning, or experienced in the workforce, we have a place for you.
In our 35+ years in the industry we have improved over 14 million lives, and we are just getting started. With 5,000+ team members nationwide supporting work disciplines from technology to manufacturing, retail stores to field services technicians, corporate teams to customer service, we are a sleep innovation leader because of our team members. Now is a great time to join us as we invest further in our people and sleep innovation. #TeamSleepNumber
Position Purpose 
The Customer Service Representative is a Sleep Number brand ambassador serving as the front line for customer experience calls. They are responsible for resolving owner needs via phone (questions, concerns, product issues, etc.), engaging the customer and confidently recommending a resolution within the span of Sleep Number process and policy, while providing individualized solutions that WOW.
Primary Responsibilities
Answer incoming calls from owners, the field services team, and the retail field in a prompt fashion
Serve as an expert for Sleep Number owners by answering general product related questions, diagnosing and resolving specific product concerns
Record specific and accurate owner information, product codes and resolution notes
Own and elevate the owners experience by advocating and seeking assistance/approval for owner requests outside of normal procedures or policies
Share excitement and experiences with the Sleep Number family to continuously grow knowledge base in all brand ambassadors
Recommend, assist with, and/or implement process improvements
Attend and actively participate in all scheduled coaching, training and certifications
Other duties as assigned by CS leadership
Key Performance Indicators
Core Metrics which could include (but are not limited to) Talk time, Hold time, After Call Work, and Not Ready time
Vision Metrics which could include (but are not limited to) quality monitoring, Customer Satisfaction, NPS (net promoter score), Technical and First Call Resolution
Position Requirements
1-2 years customer service experience required, call center experience a plus
Sales experience a plus
High school diploma or GED required, advanced education preferred
Knowledge, Skills & Abilities
Active listening skills and strong interpersonal communication skills
Talent to maintain proper phone etiquette, demonstrate patience, exude empathy and consistently strive for a positive attitude in order to facilitate calm and productive conversations with customers
Excellent communication skills, both written and verbal; capability to understand written and verbal instructions in English as well as demonstrate proficient ability to speak English
Ability to provide a WOW experience to owners by making them feel understood and valued
Enthused about servicing Sleep Number owners and dedicated to finding individualized resolutions
Desire to be on a team and foster positive relationships with the Sleep Number family
Energizing self-starter who is results driven and skilled in autonomy with the desire to succeed in a highly automated sales or service environment
Flexibility to adapt and thrive in a fast paced, ever-changing call center environment
Intermediate computer skills with proficiency in Microsoft Office applications (data entry, email, customer and order management software, start up and shut down computer, using a search engine, bookmarking a site, using TEAMS, navigating multiple screens and browsers at a time)
Working Conditions
Ability to work remotely
Ability to sit 8 hours or more per shift and utilize standard office equipment such as a computer, keyboard and phone; tolerate moderate noise level due to surrounding conversations
Flexibility with work schedule which will include evenings, weekends and holidays
Ability to get to a Sleep Number store or facility should computer issues require it
Must have access to internet and a quiet work area where distractions and noise are minimal
You may be required to complete an internet speed test and communicate result of speed test to your leader. Should your internet speed test not be sufficient, your ability to work may be impacted
Required internet speed is 25 mbps download and 5 mbps upload speed for a single user. This speed must be maintained during working hours.
You will be required to deactivate your wireless capability when using Sleep Number equipment during work hours
If there are lengthy disruptions to your power or internet service, you will be required to follow specific Sleep Number processes which may include, but not limited to, going onsite to work or taking unpaid time off if applicable
Sleep Number issued equipment can only be used for Sleep Number purposes
You must maintain only one designated work location
You will be expected to set up all Sleep Number issued equipment in your workspace
You will be expected to disassemble and return all Sleep Number issued equipment as directed by your leader upon request and/or upon ending of your role
By submitting an application, you acknowledge that you can meet all above listed requirements
Wellbeing
Our company's purpose is to improve the health and wellbeing of society.
Wellbeing is more than a catchphrase - it's a movement that permeates our company and through our team members. We are dedicated to enhancing and supporting the wellbeing of our team members and their families through benefits, programs, and resources across our five wellbeing pillars of emotional, financial, career, community, and physical health, with sleep at the center.
By joining our team, in addition to offering competitive pay programs, we are proud to offer eligible team members an extensive benefits package including, but not limited to medical and pharmacy benefits, dental, life and disability insurance, a matched 401(k) Plan, paid time off, and much more.
Examples of how we invest in your wellbeing:
Sleep - Our 360® smart bed for team members, and discounts on our innovations and sleep solutions for yourself and friends and family throughout the year.

Physical - Wide range of wellbeing resources and services through our medical plans to improve your physical health.  

Emotional - Access to mental health resources, caregiving support, paid time off and parental leave to support your emotional wellbeing. Work for your day flexibility, available for select corporate roles.

Financial - Competitive base and variable pay programs, ability to save for the future through a matched 401(k) plan and financial support to recover from an illness or injury.

Community - Paid time off for volunteering and connections to our communities through our Diversity, Equity & Inclusion initiatives, and support for charitable causes.

Career - Opportunities for career development and continuous learning, including a tuition reimbursement program.
Safety
Safety is a top priority for Sleep Number supporting customers and team members wellbeing. COVID-19 Precaution(s) are in place consistent with CDC guidelines, U.S. Department of Labor's Occupational Health & Safety Administration (OSHA), and state/local laws.
EEO Statement
Sleep Number is an equal opportunity employer. We are committed to recruiting, hiring and promoting qualified people and prohibit discrimination based on race, color, marital status, religion, sex (including gender, gender identity, gender expression, transgender status, pregnancy, childbirth, and medical conditions related to pregnancy or childbirth), sexual orientation, age, national origin or ancestry, citizenship status, physical or mental disability, genetic information (including testing and characteristics), veteran status, uniformed servicemember status or any other status protected by federal, state, or local law.
Americans with Disabilities Act (ADA)
It is Sleep Number's policy to provide reasonable accommodations to qualified individuals with disabilities during the application process, consistent with applicable law. We may require supporting medical or religious documentation where applicable and permissible by law. If you are a qualified individual, you may request a reasonable accommodation at any time during the selection process, including if you are unable or otherwise limited in your ability to access open roles here.
Rewards & Benefits
Benefits

Full benefits within 30 days; we've got you covered mind, body and soul

Total Compensation

Competitive hourly rate; annual incentive plan; 401(k) plan + match

Team

Small, close-knit team that feels like family; everyone is committed to providing the highest level of customer service

Time Off

Set schedule, paid company holidays and paid time off

Continuing Education

Prepare for future opportunities at Sleep Number with our tuition reimbursement program

Product

Discounts on our innovative, award-winning products that truly make a difference in customers' lives
The Application Experience
Applying for a position with Sleep Number? Here's a quick overview of the process and some tips to help you be successful.
Complete an online application
Apply for the role that interests you at jobs.sleepnumber.com
Good match? One of our recruiters will reach out to schedule time to learn more about you
Not the right opportunity? You'll be notified by email
No current openings? Join our talent community
Get to know us better
Interview #1
You'll spend about 30 minutes talking to one of our recruiters on the phone; they will share more information about our company and culture as well as the role and its requirements. They will also ask some questions about your previous experience.
You'll have the chance to talk through your work history, how you've made an impact in the past and why you're interested in joining our team

Tips :

Have dedicated time available without disruptions
Relax and be yourself; we value individuals!
Take the time to tell your story (work experience, what gives you a sense of purpose at work)
Spend some time thinking about questions you have for us
After this step, your recruiter will let you know if you're moving to the next step
Interview #2
Congrats! You're moving ahead in the process and are meeting with the hiring leader and (if applicable) others in the team. Depending on the role, this interview may be in-person or via video chat.

We'll ask you a series of behavior-based interview questions trying to gauge whether you're a good fit for the role and the team. Here are some examples:

Tell me about a time you exceeded a customer's expectations
Tell me about a time when you had to admit to your leader that you weren't very good at something.
Describe when or where you learned the most about your stengths and weaknesses

Tips:

Talk with your recruiter about how to prepare
Relax and be yourself; we value individuals!
Be on time and dress professionally (even for a video chat)
Be ready to share how much you've learned about Sleep Number
Spend some time thinking about questions you have about us
After the interview
Your recruiter will follow-up so you know what to expect; in some cases, there may be additional interviews
If you're selected for the position:

Your recruiter will work with you on your offer and start date
Certain roles require additional steps between the offer and start date (e.g., background check); if that's the case your recruiter will provide more information

Your recruiter will follow up with you regularly before your first day
About our Location
Jefferson, Louisiana
View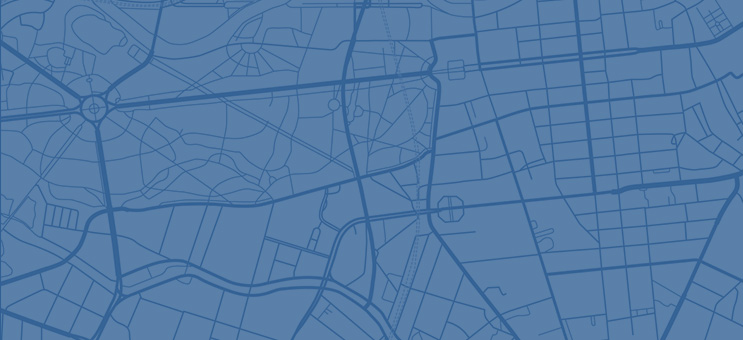 Recently Viewed jobs
No jobs have been viewed recently.
Saved jobs
Sorry, you do not have any saved jobs.