Materials Manager and Scheduler
Irmo, SC
Apply
Position Purpose 
Responsible for all material planning functions and production scheduling for the manufacturing facility(s) and categories, as assigned by the Sr Materials Manager. Responsible for leading planner(s) in the requisition of raw materials, the management of inventory levels, and the coordination with suppliers to ensure adequate supplies on hand to meet customer demand and production levels. The Materials Manager is responsible for determining the desired inventory levels for all raw materials and finished goods under their purview including safety stock levels. Accountable to provide production guidance and cross-functional improvements to attain goals.
Primary Responsibilities
Leads the Material and Production Scheduling for Covers in the assigned Manufacturing/Assembly location(s) and assigned categories
Develops a 6-month rough cut capacity plan for assigned production facility in partnership with Plant Operations, Quality, Lean and Human Capital partners
Develops and communicates daily, weekly and monthly production plans.  Focus on capacity planning and material requirements.
Responsible for assigned material planner(s) in developing a rolling 12-month+ raw material forecast for assigned suppliers to support plant production plan

Inspect material planner forecasts and accuracy ensuring timely delivery to supplier
Proactively communicate with internal customers' expectations of material availability
Manage relationships with current suppliers to eliminate constraints and meet objectives
Minimize obsolete/aged inventory both internally and at suppliers

Leads daily production planning meetings with manufacturing team managers, assesses production and materials plans.
Responsible for determining the desired inventory levels for all raw materials, components and finished goods under their purview including safety stock levels
Develop and project a monthly and quarterly inventory targets for materials and components while managing procurement to achieve targeted inventory levels on both a cost and unit basis. 
Ensures instock of raw materials and component inventory to meet production requirements and customer demand, i.e. product availability. 
Track and communicate critical KPIs for raw materials and finished goods (ie. Supplier on-time delivery, fill rate, Supplier forecast accuracy, Plant instock levels)
Track and communicate critical KPIs for production (ie. schedule attainment, supermarket health)
Coordinates new product launches to meet production schedules and minimize material obsolescence during phase in and out process
Partner with Sourcing Managers to ensure that suppliers are forecasted correctly
Responsible for continuously improving, developing and implementing procedures, processes, measurements, systems support and maintenance.  Works to improve material flow within the facility and manage suppliers, materials and inventory consistent with a lean manufacturing environment while leveraging MRP system.
Coordinates and monitors materials deviations, providing Sleep Number personnel with input to a new process.  Also, drives ECO work in an effort towards SKU simplification and ensuring material availability.
Leads cross-functionally with Plant Operations and Corporate partners to manage material changes, supplier initiatives and continuous improvement activities
Responsible for the overall maintenance, support and training of the application software (Oracle) used in manufacturing and material planning; including standard work documentation
Responsible for coaching and developing material planners including conducting coaching sessions and performance reviews
Key Performance Indicators
Plant Instock Target
Finished goods inventory levels
Inventory turns
Inventory obsolescence
Production plan schedule attainment
Supplier on-time delivery and fill rate
Supplier forecast timeliness
Expedited Freight Costs
Position Requirements 
Bachelor's degree in Business Administration, Materials Management, Operations Management, or Manufacturing Engineering
APICS/ISM coursework – certification preferred
7+ years material planning/production scheduling experience
3+ years leading teams, preferred
Experience with MRP based replenishment processes
Knowledge, Skills & Abilities
Oracle MRP experience preferred; Oracle ASCP strongly preferred
Strong analytical ability to independently comprehend inventory levels as affected by various inputs and controls
Highly proficient in MS Office programs, especially Excel
Strong written, oral and interpersonal skills are required
Effective communication and organizational skills
Able to prioritize and juggle multiple demands
Thorough knowledge and understanding of material flow related to production requirements planning
Must possess sound judgment, planning and analytical skills to relate to management, production and supply base contacts
Must have ability to manage confidential and company proprietary information
Working knowledge of Lean Manufacturing techniques preferred
Extensive hands-on experience with a MRP and production scheduling system
Working Conditions
Normal physical exertion and office environment
Ability to work overtime/weekends as needed
Minimal travel
Sleep Number is an equal opportunity employer, committed to recruiting, hiring and promoting qualified people of all backgrounds, regardless of sex; race; color; creed; national origin; religion; age; marital status; pregnancy; physical, mental, communicative or sensory disability; sexual orientation; gender identity or any other basis protected by federal, state or local law.
Job ID R4725
Apply
Recently Viewed jobs
No jobs have been viewed recently.
Saved jobs
Sorry, you do not have any saved jobs.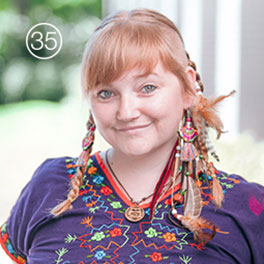 "Sleep is integral to a happy healthy lifestyle and it has such a huge impact on everyday life. Sleep Number is a unique company to work for because you're truly helping people."

Sophia, Customer Service Representative