Field Services Supervisor
Overview
You'll impact customers in a big way — from smart bed assembly to technology demos — setting them up for an amazing experience and proven, quality sleep. This is a career filled with autonomy and independence, as well as the opportunities and support you need to drive your career forward.
Full-time
Customer-Facing
Travel: Minimal (if any)
Success Profile
We're looking for a special kind of Home Delivery professional. See if you have the right mix of traits.
Communicator
Trustworthy
Consistent
Problem-Solver
Detail Oriented
Team Player
Quote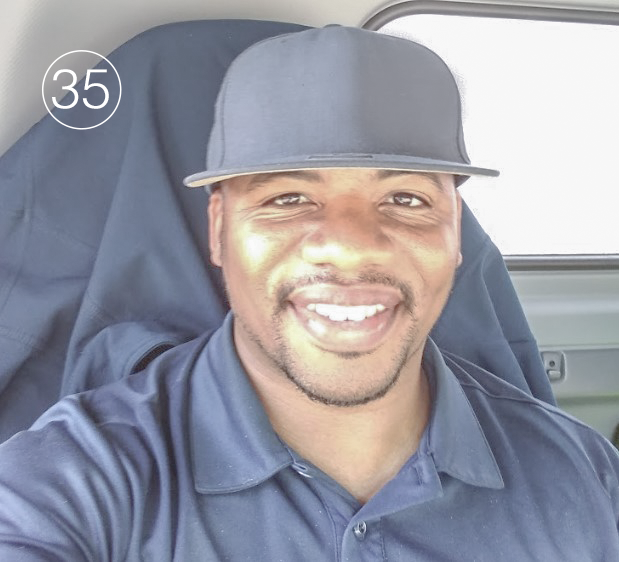 "If you stay diligent and work hard, you will progress here. Before you know it, you'll look up and will be further along than you thought or imagined."

Jaquwan, Home Delivery Driver
Responsibilities
Job ID R14716
Position Purpose
This role is critical to the Field Services organization as this frontline leader acts as an independent decision maker to advance operational excellence, customer experience and team member engagement within a defined market(s). The Field Services Supervisor models the behavior expected of all Technicians while providing an exceptional customer experience. This role will provide education and training for new hires and all team members in the defined market. The Field Services Supervisor will act as a conduit with Field Services leadership regarding market operations and Technician performance. This position manages the tactical activities of a Home Delivery market to achieve the Company's safety, financial, service level and quality goals to ensure execution to specified delivery standards.
Primary Responsibilities
20% of role – Conduct visits in customer's home including driving to/from homes, delivery, relocating and assembling/repairing products to specifications and service recovery situations.

Focusing while on route of modeling, coaching and training on TRUST and Home Delivery Operating Procedures to drive adherence and customer satisfaction
Ensure the Sleep Number mission, vision and values are being modeled

80% of role –Managing, supervising and supporting all field team members of assigned area

Champion safety by ensuring the adherence to safety procedures in the workplace
Ensures all Department of Transportation (DOT) processes and guidelines are followed and all Sleep Number trucks meet safety and productivity standards
Lead daily dock operations to include scheduling and manifest review, route efficiency and freight accuracy to ensure on time delivery and first time complete, focusing on continuous improvement in efficiencies to drive down cost
Monitor and assess team and individual performance; ensures processes are adhered to, performs talent management efforts by providing coaching, performance management and building a talent pipeline
Create open lines of communication for field team members for on the job questions and concerns, escalating to Field Services leadership as a speaker for the field. Provides consistent two-way communication to and from team members to inform of key messages, goals, changes to processes, and performance results.
Drive team member engagement and recognition efforts
Responsible for recruiting, interviewing and successfully onboarding all new hires
Partner with Region/Territory Manager on strategy and efficiencies inclusive of analyzing area P&L and performance metrics; vendor partnerships inclusive of temp agency and truck rentals; and influence the market's demand planning and forecasting
Develop and maintain relationships with Retail sales team leaders; partner to resolve customer issues or escalations

Perform other job duties as related to business needs
Position Requirements
Customer Service experience preferred
Delivery experience/driving experience preferred
Must be 21 years or older
2-3 years of leadership services
Proven ability to hire, lead and inspire a highly technical and remote workforce
Strong understanding of a service environment and infrastructure that promotes service excellence, operational efficiencies, employee engagement, superior customer service, and P&L management
Ability to maintain high morale and engagement with employees and demonstrated strong leadership and communication skills (written and verbal)
Demonstrated ability to execute complex processes in a fast-paced environment
High school diploma or GED equivalency required; Bachelor's Degree preferred
General computer skills inclusive of Microsoft Office Suite programs
Must have excellent customer service and verbal & written communication skills
Must have the ability to work directly with customers and have strong problem-solving skills
Proven ability to train others on job procedures and processes and supervise others
Must be able to use common and power hand tools
Possess a good mechanical aptitude
Must have technical skills to operate smartphones, computers, and other technology related equipment
Must have a valid driver's license and proof of insurance
Must be able to follow safety procedures
Good driving record
Sleep Number is an equal opportunity employer.  We are committed to recruiting, hiring and promoting qualified people and prohibit discrimination based on race, color, marital status, religion, sex (including gender, gender identity, gender expression, transgender status, pregnancy, childbirth, and medical conditions related to pregnancy or childbirth), sexual orientation, age, national origin or ancestry, citizenship status, physical or mental disability, genetic information (including testing and characteristics), veteran status, uniformed servicemember status or any other status protected by federal, state, or local law.
Career Paths
This is the start of something big — because we give our home delivery professionals every opportunity to thrive in their role and beyond. Where will your path take you?
Rewards & Benefits
Total Compensation

Home delivery bonus plan with quarterly payout opportunity; 401(k) plan + match

Benefits

Full benefits within 30 days

Team

Small, close-knit team that's committed to a common goal: making the customer happy

Time Off

Paid time off and company holidays

Continuing Education

Prepare for future opportunities at Sleep Number with our tuition reimbursement program

Recognition

Companywide platform makes it easy to give and receive feedback + regular contests and incentives
The Application Experience
Applying for a position with Sleep Number? Here's a quick overview of the process and some tips to help you be successful.
Complete an online application
Apply for the role that interests you at jobs.sleepnumber.com
Good match? One of our recruiters will reach out to schedule time to learn more about you
Not the right opportunity? You'll be notified by email
No current openings? Join our talent community
Get to know us better
Interview #1
You'll spend about 30 minutes talking to one of our recruiters on the phone; they will share more information about our company and culture as well as the role and its requirements. They will also ask some questions about your previous experience.
You'll have the chance to talk through your work history, how you've made an impact in the past and why you're interested in joining our team

Tips :

Have dedicated time available without disruptions
Relax and be yourself; we value individuals!
Take the time to tell your story (work experience, what gives you a sense of purpose at work)
Spend some time thinking about questions you have for us
After this step, your recruiter will let you know if you're moving to the next step
Interview #2
Congrats! You're moving ahead in the process and are meeting with the hiring leader and (if applicable) others in the team. Depending on the role, this interview may be in-person or via video chat.

We'll ask you a series of behavior-based interview questions trying to gauge whether you're a good fit for the role and the team. Here are some examples:

Tell me about a time you exceeded a customer's expectations
Tell me about a time when you had to admit to your leader that you weren't very good at something.
Describe when or where you learned the most about your stengths and weaknesses

Tips:

Talk with your recruiter about how to prepare
Relax and be yourself; we value individuals!
Be on time and dress professionally (even for a video chat)
Be ready to share how much you've learned about Sleep Number
Spend some time thinking about questions you have about us
After the interview
Your recruiter will follow-up so you know what to expect; in some cases, there may be additional interviews
If you're selected for the position:

Your recruiter will work with you on your offer and start date
Certain roles require additional steps between the offer and start date (e.g., background check); if that's the case your recruiter will provide more information

Your recruiter will follow up with you regularly before your first day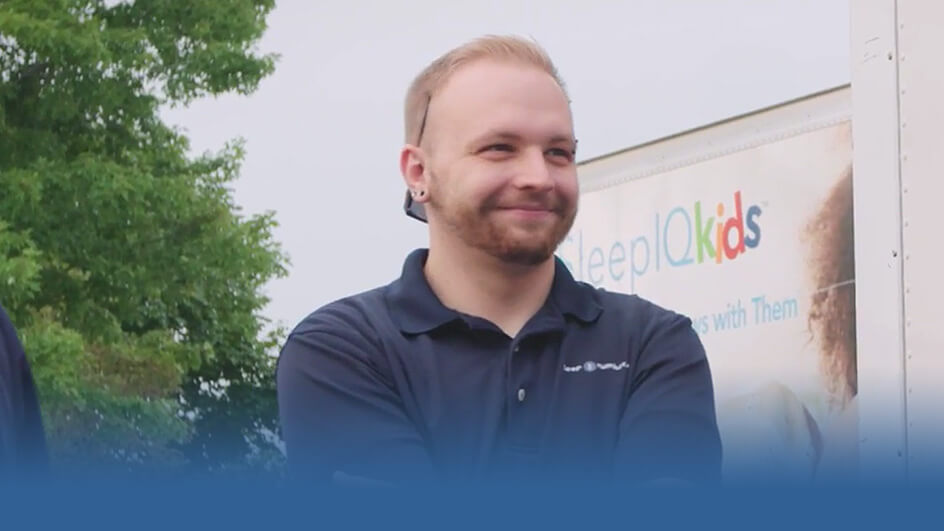 About our Location
Albuquerque, New Mexico
View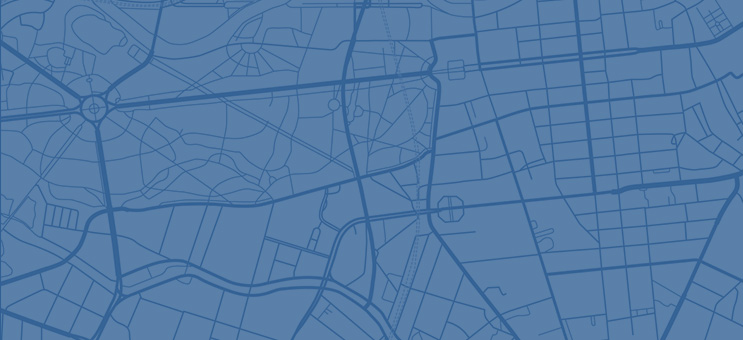 Recently Viewed jobs
No jobs have been viewed recently.
Saved jobs
Sorry, you do not have any saved jobs.