An exciting time for sleep
Sleep is the center of well-being. It renews your mind, body and soul. Quality sleep has the unique power to move society forward and improve lives. That's the mission of Sleep Number; it's our purpose.
Sleep is one of our most basic human needs, and yet people are just beginning to know it. Science has begun to reveal just how vital sleep is to every aspect of life — how it helps us focus, boosts our physical health, enhances our relationships and improves our job performance.
At Sleep Number, we have listened, considered the possibilities and reimagined the idea of sleep — making it simple, effortless and life-changing for our customers. Our vision, our strategy and our path to achieve this is innovative, courageous, agile and sustainable, as the world is ever-changing and technology disrupts everything in our lives. We are expanding the possibilities of what's possible for you today and for your future health and wellness.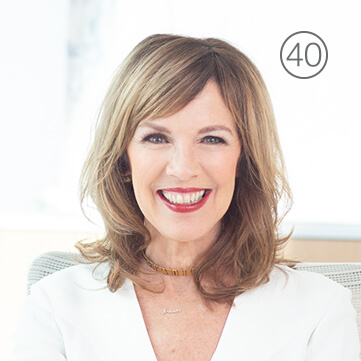 "One of my greatest joys as CEO is bringing together incredible people. Our inspiration and purpose are fueled by each of us — our teamwork, our resilience to persevere, our drive to perform and our desire to make a difference."
Quality sleep can and will change the world. My personal motto is sleep well, dream big — sleep well at night to dream big during the day. Sleep well to be your best. Join us on this journey as we make a meaningful difference.
Sleep well, dream big!

Shelly Ibach, President and CEO
Average SleepIQ score 82