Working at Sleep Number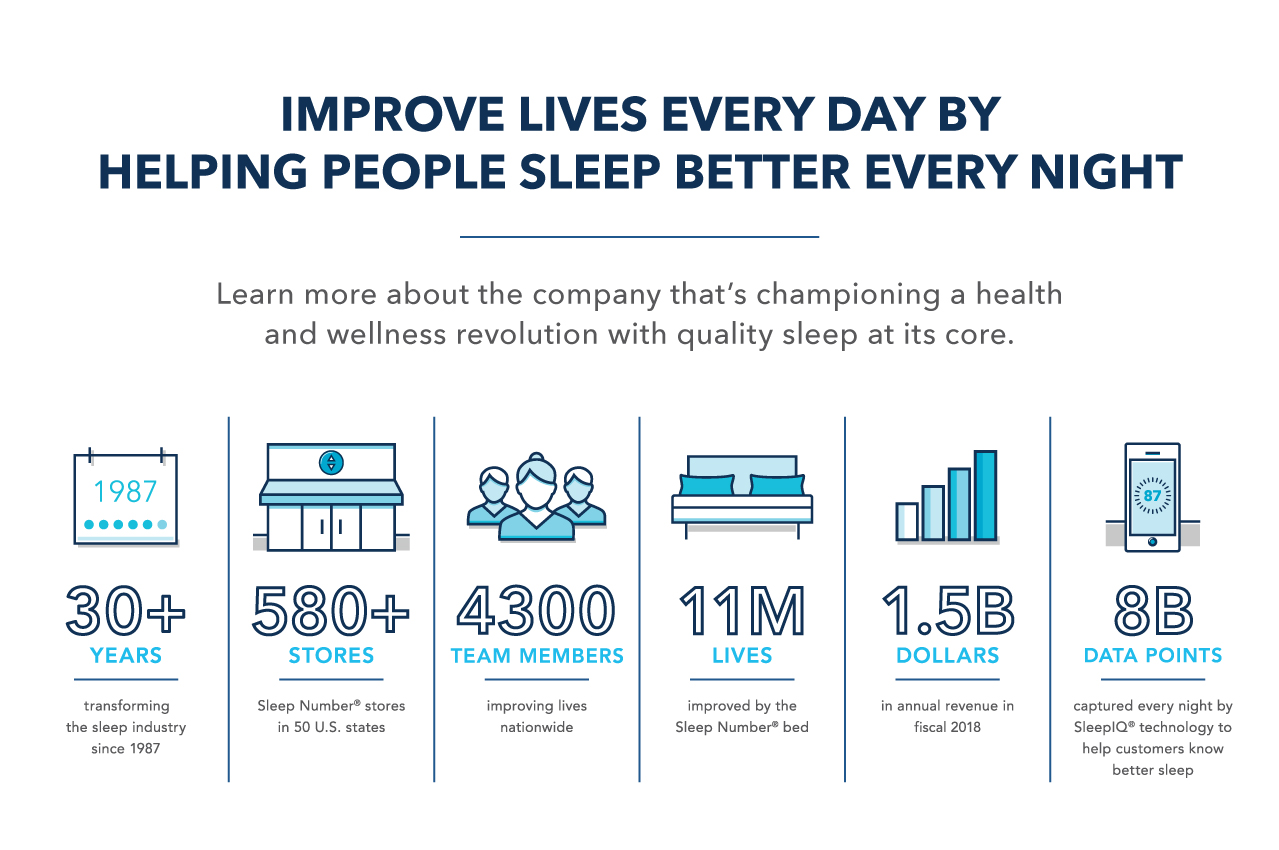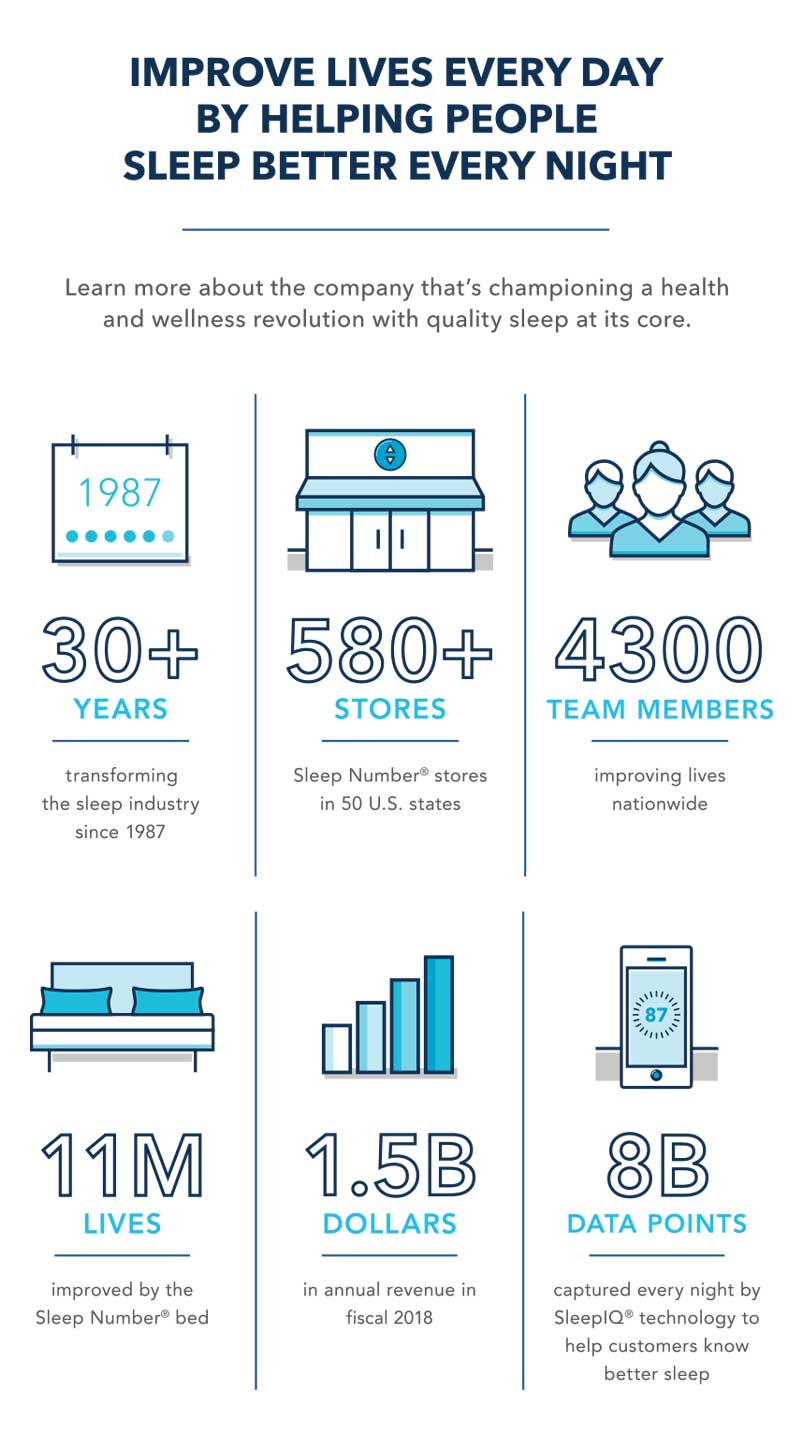 Improve Lives Every Day By Helping People Sleep Better Every Night
Learn more about the company that's championing a health and wellness revolution with quality sleep at it's core.
30+ years tranforming the sleep industry since 1987
550+ stores Sleep Number® stores in 50 U.S. states
4000 team members improving lives nationwide
11 million lives improved by the Sleep Number® bed
1.4 billion dollars in annual revenue in fiscal 2017
6 billion data points capture every night by SleepIQ® technology to help customers know better sleep
Meet The

People of Sleep

Number
Tate Roth
Team member since 2011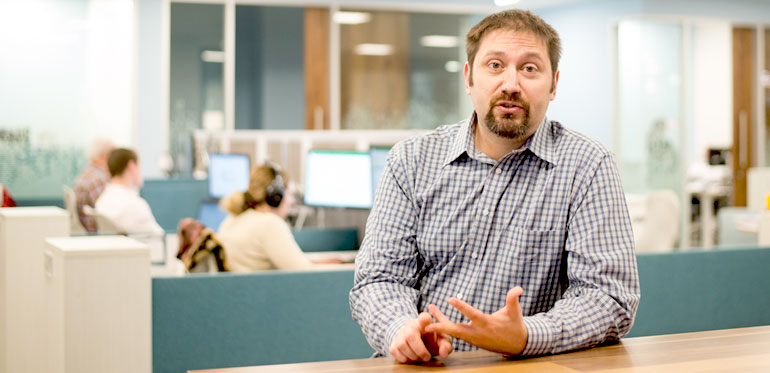 I'm a blacksmith and a member of the American Bladesmith Society. I've been blacksmithing for about 12 years. When I started out, I learned by trial and error and by reading online community boards. A piece can take anywhere from a few hours to a few months to create, depending on the size of the blade or if there are any patterns involved. I'm passionate about blacksmithing because the process of creating is so intense. It's one of those things that when you do it, you know you're going to get burnt, you're going to get cut … but you enjoy every aspect because it's hard and it's another form of art.
In a lot of ways, I see the work I'm doing in IT the same kind of way – a lot of it isn't easy. I'm constantly finding solutions based on the problems people bring me. I try to make IT less scary and more understandable by finding solutions that make things as easy as possible, or by refining previous solutions even more. We're all in this together and by working as a team, we can get a lot more accomplished this way. At Sleep Number, I am the ServiceNow Administrator."
Arvind Naik
Team member since 2014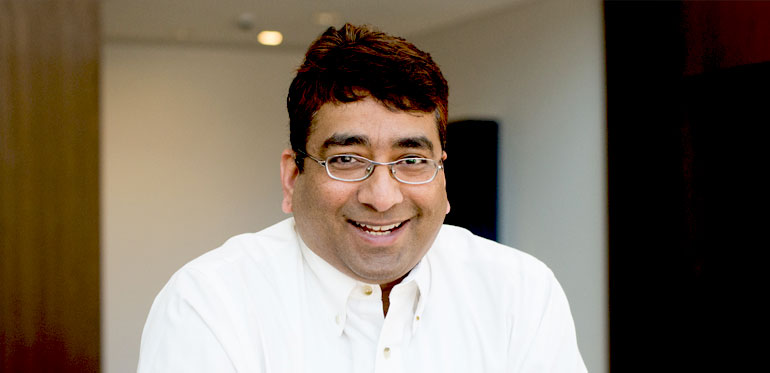 "I have been practicing meditation for almost 15 years, and I've made so many friends and connected communities in a meaningful way through meditation. When my wife and I moved to Minneapolis, we knew no one, so we started looking for ways to meet people. I was introduced to meditation when I lived in Kansas City, and since there wasn't an organized group in Minneapolis, we decided to form one. We wanted to do something worthwhile in our lives to help the communities around us find their inner peace. Not only has meditation helped me find the peace and calm I was looking for, it's also brought me fulfillment by sharing these techniques to help others find their own forms of peace and joy. To enable others to find that peace and joy, I now lead a Meditation Center in Columbia Heights as part of a Global Science of Spirituality organization.
Sleep Number has a wonderful culture and our goals are very similar – we are all making meaningful contributions to people's lives. Sleep Number makes a difference by giving people better sleep, while meditation enables people to find their own peace and joy in their lives. When you find peace, it really connects with your true self and empowers you to do something meaningful in your life. I think that's what empowers us as individuals. At Sleep Number, I am an Enterprise Application and Data Architect for the SleepIQ Product Team."
Greg Suckow
Team member since 2013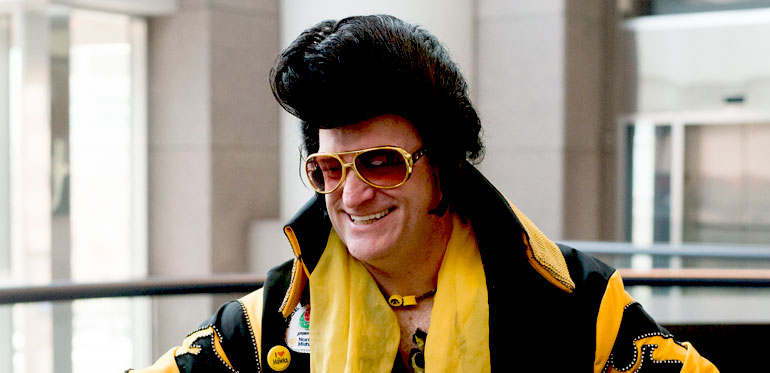 I'm Hawkeye Elvis, an unofficial personality for the University of Iowa. I have a passion for Iowa athletics. It was the school I fell in love with growing up in Ogden, Iowa, because of the Tigerhawk logo. What started as a Halloween costume my mom made for me 8 years ago has turned into something more than I could've ever imagined, and I'm grateful for how the university and Iowa fans have embraced it. I've had the opportunity to travel the country to cheer on Iowa's football and basketball teams. Over the years, I've been to more than 110 football games and eight seasons worth of basketball games. Also, I've been fortunate enough to make appearances at events to raise money for something I'm also extremely passionate about – the University of Iowa's Children's Hospital.
This passion I have for the Hawkeyes and Iowa's Children's Hospital is the same passion I have for what I do every day at Sleep Number. I enjoy negotiating and finalizing each of our store leases as we continue to spread our brand across the country. I work with some amazing teams and people at Sleep Number, and I'm lucky to be a part of a company that embraces and values both collaborative and individual work styles. Whether it be dressing up as Hawkeye Elvis and raising money for the University of Iowa's Children's Hospital or giving people throughout the country the opportunity to get the best sleep possible, I feel empowered to be me and deliver results for my function, as we work to improve lives. At Sleep Number, I'm the Director, Corporate Counsel Real Estate … but you'll always see a little bit of Hawkeye Elvis in me.
Hari Hara Kumar
Team member since 2016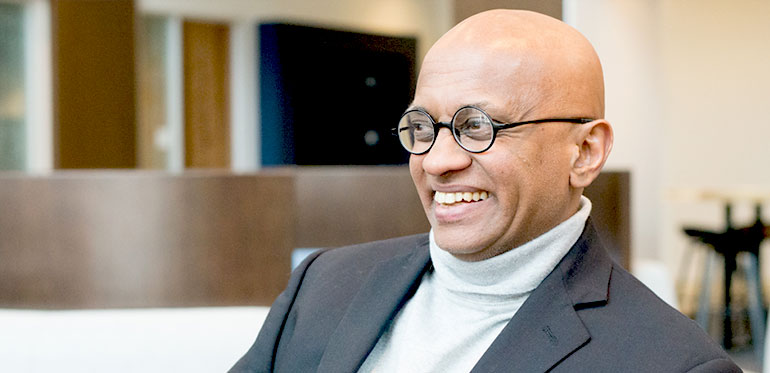 I'm a woodcarver. Because I work with wood, there is calmness in me as I touch, smell and feel the wood. That's what good design does—it evokes an emotional response. Design done right can soothe the soul, and bring peace and harmony.
I seek to bring together art, design and technology to do good. I want to design things that solve problems towards a harmonious and considerate world. Design is rooted in connections. I want to be a voice for people who don't have one. So, I founded a design studio to do just that. I want to bring the cost of information to nearly zero so everyone, everywhere can have access to information and knowledge. Information is the silver bullet! If I can use technology to make you pause, will you treat the next person you encounter with kindness? I know I have the courage to go through excitement, fear, frustration and feeling overwhelmed to do that. At Sleep Number, I am an enterprise architect—a strategic problem solver.
Shelly Ibach
Team member since 2007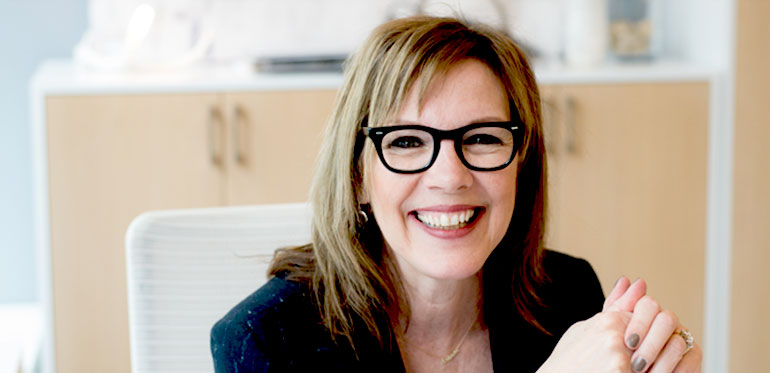 I begin every day with gratitude. This centers me. As I process the pain I feel for losing my husband, George, I'm able to find serenity in all the places where we enjoyed immense happiness. I'm grateful for the silence that enables me to hear the birds in the woods at our farm; for the clear blue sky over the vineyard; for the moment the burner fills our hot air balloon as we float higher in the sky; for our cozy bedroom at night with the stars shining with the wonderment of the future; and for every fishing trip, footstep through the woods and fantastic adventure we took together. We have always felt a deep spiritual connection with nature, and the discovery that comes from being curious. There's a whole life in the woods, and I love to be sitting in a tree in the middle of it as the dawn breaks and the forest comes to life. I believe it all translates back to human life. When we take time to explore things in our surroundings, including the people we interact with, we're able to celebrate differences and the various facets of our individuality.
My defining characteristic is courage and it shows up in all aspects of my life. Personally, it's about pushing the edge of whatever I'm discovering – whether I'm canvasing dozens of stores finding design and fashion trends … or scouring the woods with appreciation for the constant evolution and beauty of every phase.
At the core of my belief system I seek to build an authentic culture with a common purpose. Sleep can and will change the world by improving the quality of rest and evoking kindness. We have the ability to enable a kinder society through better sleep. The proudest thing I can do is cultivate an environment that assembles the right talent – people who have great hearts and combine their capabilities with their passion for making a difference. To me, this is incredibly rewarding, and it's one of the reasons why I wanted to become a CEO.
Sleeping well is all about the night and dreaming big is all about the day.
Rachel Lee
Team member since 2015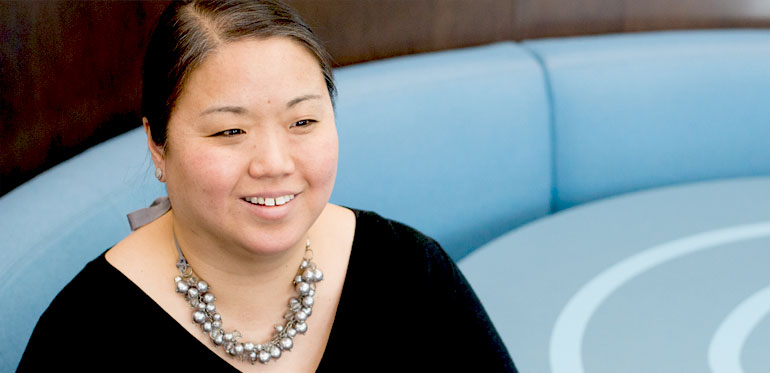 Post-traumatic stress disorder doesn't define me, but I struggle with it every day. Noises, changes, even walking out my front door, can create fear in me. Despite this, I push myself and choose to take on the opportunities presented to me.
Stepping outside of my comfort zone has taken me whitewater kayaking, bungee jumping and paragliding off the side of a mountain. It has enriched my life by playing the violin in a community orchestra, learning the drums at age forty, and taking golf lessons. I have seen gorgeous places, like Korea, Belize, Honduras and Indonesia. I have eaten both strange and wonderful foods all over the world, most recently traveling to Kentucky, just to eat at a specific restaurant.
I talk daily with Sleep Number customers who are often facing challenges and aren't sleeping well. I do my best to inspire them to also say 'yes' to something that can make their lives better. I know Sleep Number can change their lives — it has for me. At Sleep Number, I am an outbound sales professional in the Customer Sales Center – Direct.
Luke Welch
Team member since 2017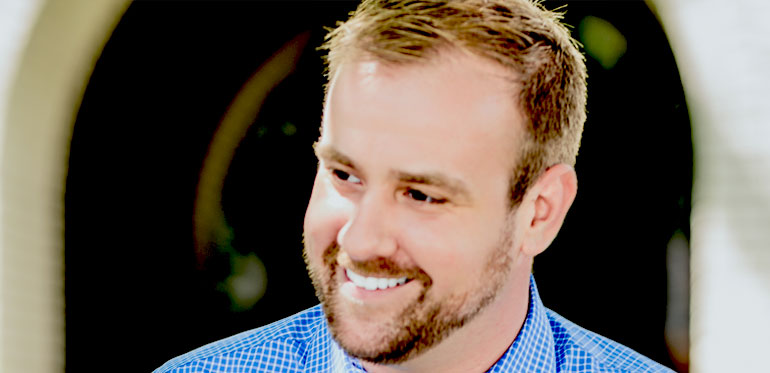 I'm a filmmaker, photographer and storyteller. I recently graduated from the Academy of Art founded in San Francisco. I'm working on my first novel that takes place here in the 1920s. I visited once and fell in love with the city and the people. Immersing myself in the culture helps in the writing process. My goal is to communicate. Communication is important in everything you do. I hold its value very high. In my writing I tell stories and make people feel something. My camera is my window. Through experimental film, making commercials and product photography -- I find beauty in every day.
At Sleep Number, communication is essential. I'm working with customers who are looking for knowledge or answers about our products. So many of life's challenges can be reduced or resolved with proper communication. I'm always seeking to improve myself. The more you know, the better you become and are capable of tackling everything life throws your way. I'm a customer representative at the New Orleans Customer Relationship Center.
Dani Leger
Team member since 2016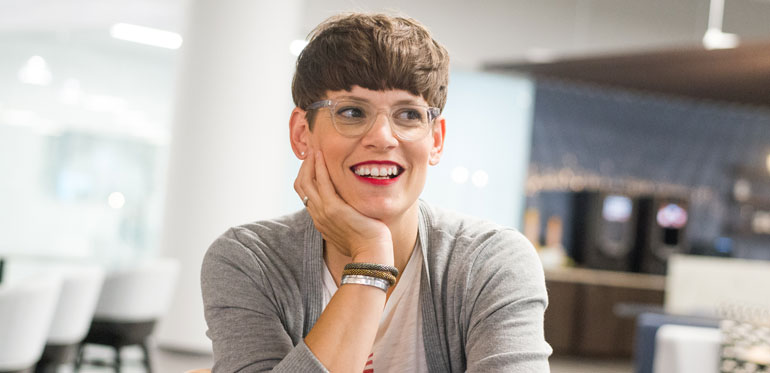 I'm passionate about a lot of things …music, sports cars, travel and running. But I'm passionate about people more than anything else. I'm inspired by people who make change and make things happen, both outside of their work life or as a part of it. My other inspiration comes from my kids who are 7 and 11 years old. Thinking back to when I was a kid, in comparison, their world is a lot different than mine was and they see things in a different way. They have great perspective. To them, I'm just Mom. But I'm not just a single mom; I'm training for my third marathon this fall, traveling to foreign countries, going to rock shows and continuing to grow in my career. The type of flexibility Sleep Number offers that really serves someone like me really well, so I can continue to pursue all my passions.
My role at Sleep Number is managing the demand planning team, which is a new function in the organization. Demand planning, as nerdy as it is, is totally in my wheelhouse. It's an interesting position because it's new, so I get to start from scratch and build something from the ground up and that's exciting. At Sleep Number, I'm the Sr. Manager of Demand Planning.
Rim Woldeslassie
Team member since 2016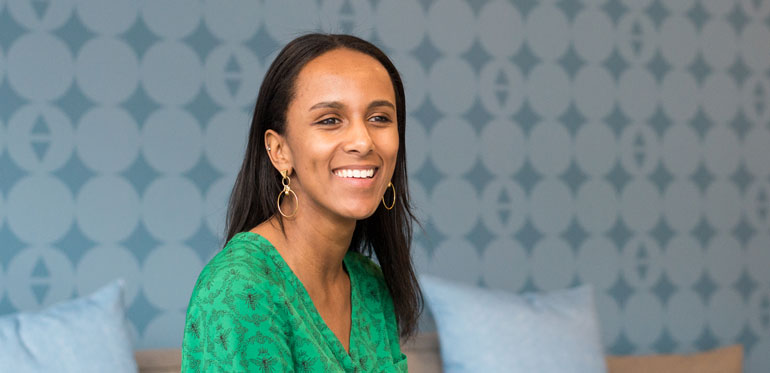 I found my passion for volunteer work back in junior high school, when my religion helped shape my beliefs and how I show up in this world. I began leading service trips across the country and eventually made a trip internationally in college. These crusades pushed me out of my comfort zone and allowed me to see how others live their lives. I strive to discover how to support those who need an extra hand - leaving all judgements behind. Random acts of humanity inspire me to not only observe the good in this world, but to participate in it.
I love helping people find jobs and careers with purpose and value. And my hope is they can someday pay it forward to others. I listen closely for potential in people and what a candidate can bring to the table in the future. When someone believes in you and gives you encouragement, you can go so much further. It fills me with joy to employ others and see them experience self-actualization and enlightenment. I'm a talent acquisition partner at Sleep Number.
Chanel Schmidt
Team member since 2016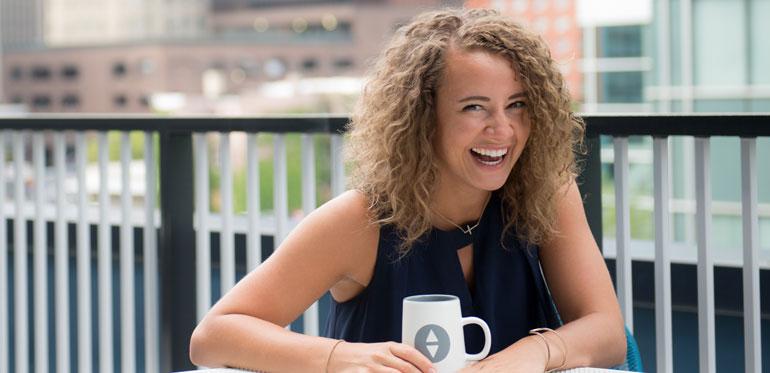 I sang my first solo in church at age 5 and ever since that point, I have loved to sing. Much like singing, I have also always been passionate about basketball. During college, I was fortunate to be the first student at the University of Northwestern – St. Paul to be involved in sports and music at the same time, and I also competed in American Idol. I performed in several rounds of auditions and made it to the final round before the celebrity judges. Now, I just love to sing anywhere and everywhere I have the opportunity. My husband and I both sing on the worship team at Grace Church in Eden Prairie, and we also sing at a lot of weddings together.
I love music because it has the ability to communicate things that words simply can't. It speaks to the soul and has the ability to comfort you in times of sadness, to lift you up and encourage you, to motivate you or to inspire you. I just want to use the gifts that God's given me as a means to encourage people and share the life that's been given to me with the world. I am surrounded by so many awesome and very talented people every day, which is what I love most about my job. It is such a blessing to be on the Sleep Number team. At Sleep Number, I am the Influencer and Social Media Specialist.
Bisola Salami-Babatunde
Team member since 2017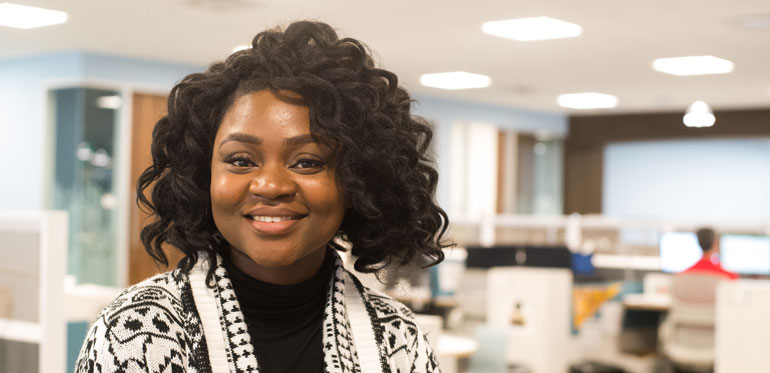 I'm an observer of nature and get inspiration from looking at trees, birds, lakes, anything Mother Nature has to offer. I settle in and take a break from life and feel so much more refreshed after being outdoors. I also love to cook. Cooking to me is a science where there are endless options of tastes and recipes to explore and experiment with. The more I look, the more I find. I apply that to everything in my life. The information is out there for me to research and to educate myself. I know I can continually learn to do things better than I am doing them right now. I can be a better person for myself and for the people around me.
I'm a customer advocacy manager at Sleep Number, which means I work with issues at the highest point of escalation. I enjoy observing, looking for answers and finding solutions. When a customer contacts us, they want a solution and it's my job to take ownership. I remind myself to treat others the way I would want to be treated. A rule I apply at work and in everyday life.
Ron Davis
Team member since 2001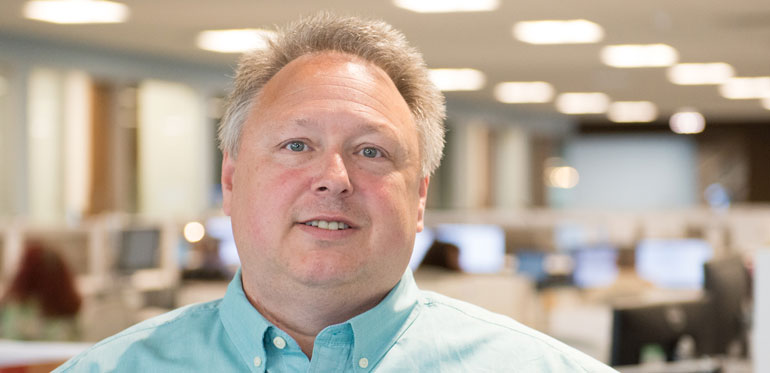 I'm a family man – I have a 16-year-old daughter who is taking driver's education, I have a small garden that we grow a variety of things each year and since we relocated here from Texas, I grill a lot during the summer because my wife misses the barbecue. Music is also important to me. I've been playing guitar for 39 years and while I'm mostly a heavy metal guy, I play for the enjoyment, creativity and skill of playing guitar. I've even started teaching my daughter how to play bass guitar.
I've been with Sleep Number for 17 years and I started off managing a store in Austin, Tex. Since then, I've worked in a variety of roles for the company. The relationships I've made throughout the years are long lasting, and some of my best times have been when I see customers pleased. In the back of my mind, I remember my experiences when I was selling beds. Because of that, I always have the heart of our customer-facing team members and our customers in the things I do. We have so many people who are experts here, but since I've been with the company for so long, I've become an expert in Sleep Number. At Sleep Number, I'm the Sr. Manager of Loyalty Operations.
Marty Solhaug
Team member since 2018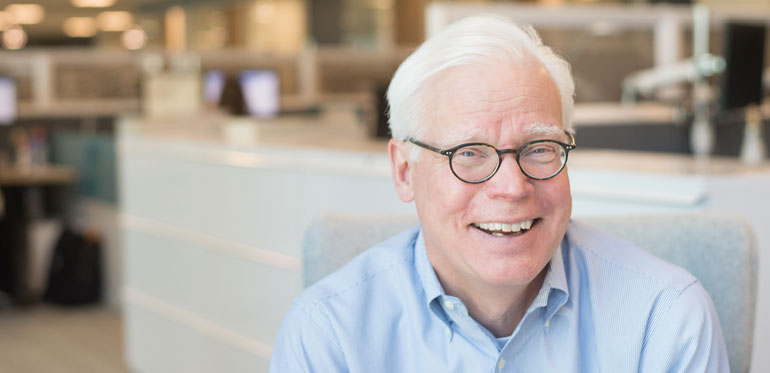 I'm a huge supporter of startups and an angel investor – helping local food and beverage companies get started. It began with a strong connection to Fulton Brewing Company. I was an original investor in the brewery, a mentor and continue to serve on their board. Then, my day job moved me to London and I wanted to learn more about beer while living abroad. That led me to pursue becoming a certified beer sommelier from The Beer Academy of London. After many classroom sessions and tasting more than a hundred different beers, I passed the final exam. One perk, classes were usually above a pub, plus I got to meet some really cool people.
Throughout my career, I've had the opportunity to support different businesses in impactful ways. I'm trying to replicate my experience with Fulton with other startups to help these companies grow and be successful. Supporting startups, not only through fundraising but through mentoring, is a huge passion of mine and a way to give back to the community. The Sleep Number values and our mission align well with my experiences with startups and in human resources. At Sleep Number, I am the Sr. Total Rewards Director.
Kellie Weiland
Team member since 2011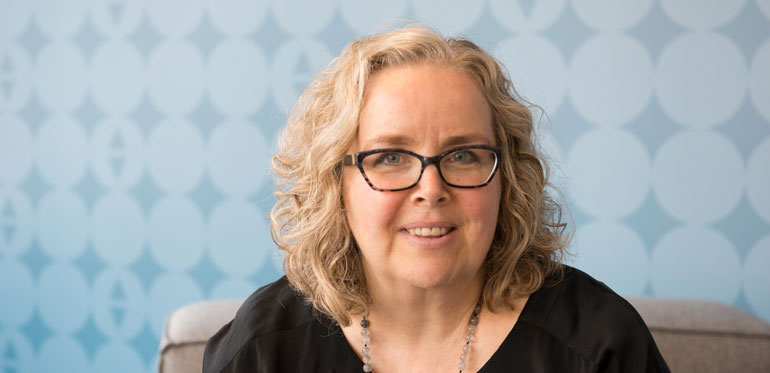 One of the things that has been with me my entire life is a curiosity and an interest to learn. Yoga has been part of my life for many years, but last summer became even more important. I enrolled in 200+ hour yoga teacher training program to go deeper into the practice, learn more about myself and focus on my well-being. The training was an intense experience – it pushed me to my edge – but I'm stronger than I've ever been because of it. One of my goals is to challenge body stereotypes by rocking the mat and encouraging others to do the same. I believe that everybody can benefit from yoga.
The idea of continuing to learn, grow, develop, explore and play is so important as you get older. I'm passionate about yoga, but I'm also extremely passionate about photography. For me, they both tap into my creativity and feed my soul in different ways. Like my hobbies, I feel I get to be passionate about different things at Sleep Number. I hope that as I continue to learn new things, I keep both yoga and photography with me for the rest of my life. They keep my heart open and allow my spirit to stay curious, playful and centered. They're my zen in the city. At Sleep Number, I am the Senior Program Manager for Recruitment Marketing.
Angela Gearhart
Team member since 2003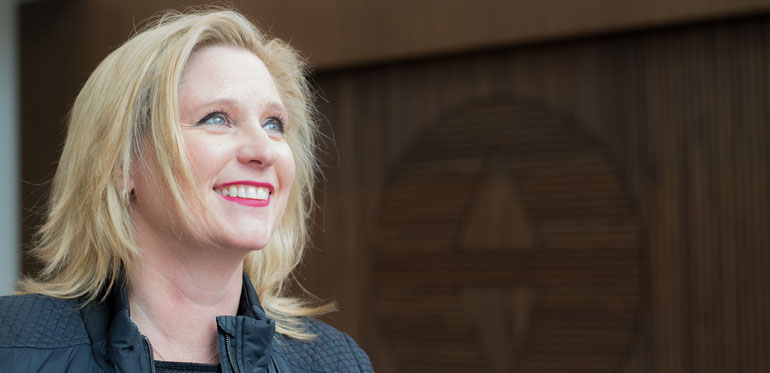 I'm a wildlife photographer and vintage camera collector. I have an artistic passion, and a passion for the outdoors. My cameras are a collection of happy moments. Because that's what cameras do, take photos of happy moments. I have traveled the world, but now live in two places with my hubby and poodles. Home is the northern woods of Minnesota and by the lakes of Minneapolis. We are constantly on the go and inspired by the change in scenery.
In elementary school, I aspired to be a fashion designer and archeologist (still want to be an archeologist). The creative spark, curiosity and weird combination of opposites have continued throughout my life with a passion for new ideas. The wonderful thing about my job is being able to apply fresh ideas to move the brand forward and continue to evolve for the well-being of our team and the customer. I am lucky to be a part of the culture at Sleep Number that values innovation. The fact that I get to design and be creative is a huge outlet, then I don't have to keep remodeling my own home. At Sleep Number, I lead the Brand Experience.
We don't just sell beds. We give people a better night's sleep, which gives them better lives.

Erica, Store Manager
Match Your Skills
Let us search jobs for you based on your skills and experience listed in your LinkedIn profile.
Start Matching